By the end of December we already introduced you to a collection of five cycling destinations for 2018. However, as cycleholics, we just can't get enough of exploring new regions and planning our next bike trips, so we've compiled a list of the five more amazing cycling destinations presented by our friends at AllTheRooms.
1. Lake District, Chile
Take a watery tour of Southern Chile all from the comfort of your bike. Chile's Lake District, just before reaching the Patagonian region, takes you up and over the Andes Mountains and past the vast, deep blue lakes of the region, which is also home to active volcanoes, forests full of "Monkey Puzzle" trees, and Conguillio National Park. The route also takes you into Argentina, on the other side of the Andes mountains, and into the quaint, lakeside town of Bariloche. Be sure to bundle up for this trip, as it can get pretty cold!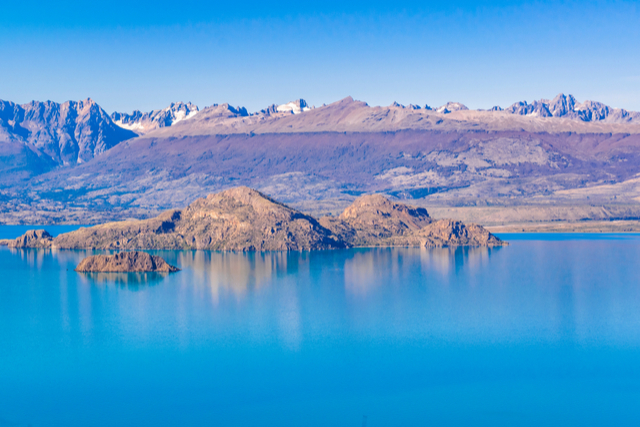 Find the most popular Bikemap routes in Chile here.
Tips:
 Never raise your right fist over your head. This is seen as a communist sign in Chile and isn't appreciated.
 Take care! The hot sun, water shortages, high temperatures during the day and low temperatures during the night make trips in Chile a true adventure during every season.
 The best travel time to Chile's South is from December to March.
2. Tuscan Coast, Italy
Two hundred miles along Italy's gorgeous coasts and cliffside towns? Sign us up. This route doesn't climb up too many mountains, making it an ideal option if your legs just need a bit of a warmup, or if you're new to the sport and want to start off simple. The Tuscan Coast's roads are normally quiet, perfect for a relaxing bike ride, as they bring you through the beaches, the resorts of Viareggio, Pisa (home to the famous Leaning Tower of Pisa) the castles and antiques of Populonia, and more.  For some extra cycling, take a pit stop on the island of Elba, with clear beaches and calm, blue water for a nice, relaxing break.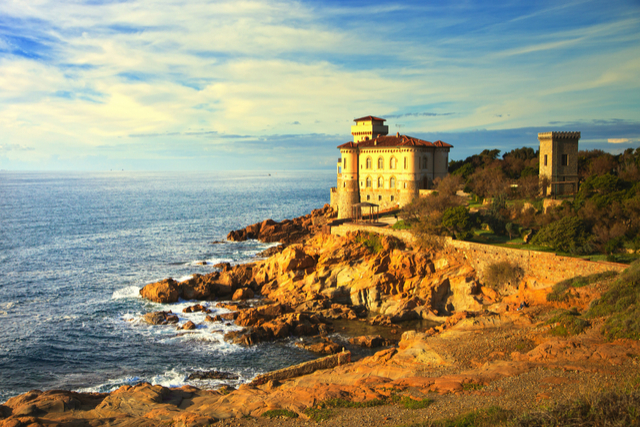 Find the most popular Bikemap routes in Tuscany here.
Tips:
 Since 2010, cyclists have to wear a reflective safety vest when riding after dusk. Children under 14 have to wear a helmet.
 The best travel time for cycle tourism is indisputably April, May and June as well as September and October. The summer months July and August are often extremely hot and you risk experiencing bad weather between November and March.
 Learn basic Italian words like Grazie (thank you), Prego (please), Buongiorno (good morning), Buona sera (good evening) or Ciao (hello/goodbye) and don't forget to smile. 😊
3. Toubkal, Morocco
This road, best suited for the experienced cyclist, is over 400 miles of mountainous adventure. The tour is nine days through the mountains and deserts of central Morocco. Toubkal's route takes you through Marrakech, where you'll start, to the High Atlas Range and through some traditional Berber villages, to a campsite in an "Azib", before looping back through the mountains to return to Marrakech. The total of 425 miles climbs up and down the steep mountains, making this a route you really should practice for before riding. However, the unique views of some untouched parts of Morocco make it absolutely worth it.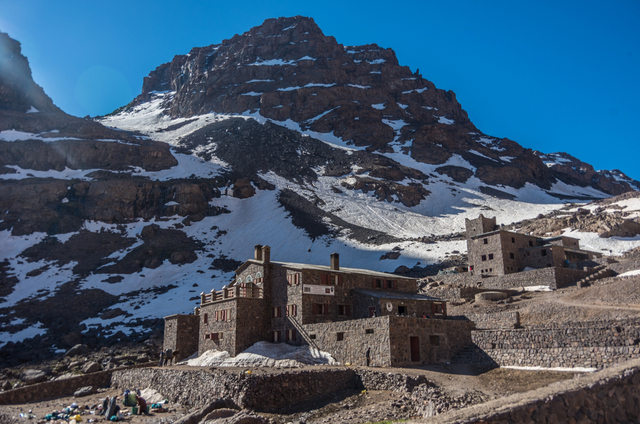 Find the most popular Bikemap routes in Morocco here.
Tips:
 Almost all streets in Morocco are in a good shape and surfaced.
 Learn how to bargain. After a few days, you'll get a feeling for the appropriate prices.
 There are many camping sites that are well worth your money. However, in August, the country is overrun by the vacationing French.
4. Canary Islands, Spain
Island biking around Spain sound fun? Yes! The Canary Islands, off the coast of Morocco, are known for the beautiful, paradise-like beaches, hilly towns, and parties in the city, but cycling is a huge draw to the island as well. The roads in the Canary Islands take you on a route between the volcanic rock and looming mountains to the white sand of the beaches, and everywhere in between — Timanfaya National Park, Valley of 1,000 Palm Trees, and Teide National Park.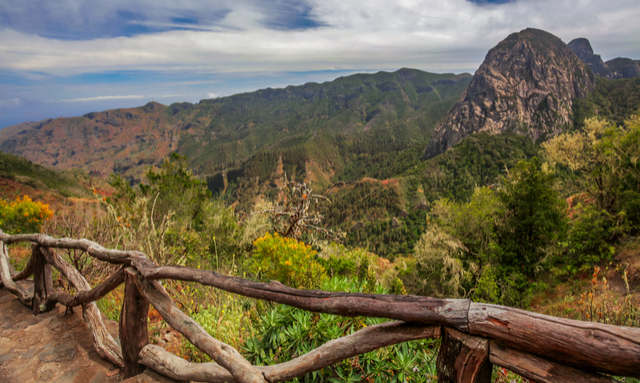 Find the most popular Bikemap routes on Canary Islands here.
Tips:
 Cycling tracks are usually only known in touristically attractive regions in Spain.
 You have to wear a helmet when cycling outside of a built-up area. Exceptions are "long ascents", "intense heat" or medical reasons. This regulation isn't strictly enforced.
 You should prepare for a late dinner after an exhausting bike tour. In Spain, it is customary to eat around 9 pm.
5. Wales, United Kingdom
Start your Welsh adventure in the town of Brecon on an eight-day journey around the small country. Bike through the hilly countryside, waterfalls, forests, old mills, and estuaries. Take a break at Ramsay Island to see the bird reserve, or visit any of the quaint villages and towns along the way. The eight-day trip ends in the city of Portmadoc, in the North of Wales. The Welsh countryside contains stunning landscapes, from the farms seemingly frozen in time to the towering mountains to the quiet lakes, your trip will have a new site at every twist and turn.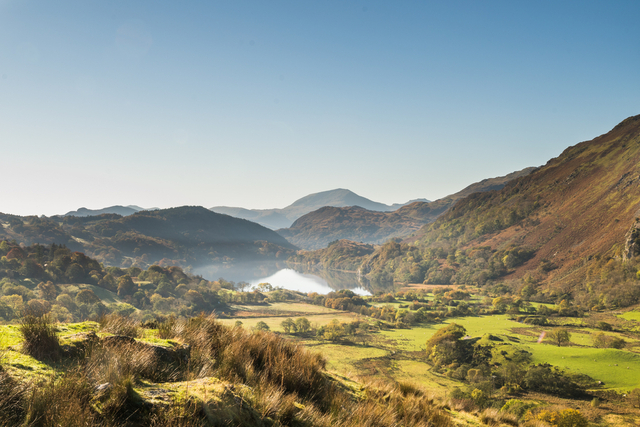 Find the most popular Bikemap routes in Wales here.
Tips:
 The United Kingdom is known for its unstable weather. You should always be well-prepared and pack waterproof clothes just in case.
 If there's no cycling lane, cyclists aren't allowed to use the pavement but have to cycle on the street instead.
 Take care! The streets in the United Kingdom are often very narrow and well-trafficked.
What are your top cycling destinations for 2018? 🌏
Let us know about your travel plans & the best Bikemap routes! 🚴
Latest posts by Hannah Jachim
(see all)