It's only natural that riding your usual routes at home is going to become a routine exercise at some point. So what can one do when wanderlust strikes again? The solution is simple: plan your next cycling holiday! Using several amazing routes created by the Federação Portuguesa de Ciclismo, we are going to introduce you to an up and coming cycling region in the most southern part of Portugal – the Algarve.
Region overview
If you want to escape the cold temperatures of the spring and fall months, you'll love the Algarve as your next destination: From January to March, the temperatures stay mild and reach highs of up to 19°C – ideal conditions for long days in the saddle! Cycling through the region between April and June and September and November also usually makes for a great experience. However, during the hot summer months, the region isn't only characterised by high temperatures but also by a huge influx of tourists, making cycling an ardous and sweaty business.
Thanks to its relatively flat terrain (the region's highest mountain is the Fóia at 902 metres above sea level), the Algarve offers a huge variety of routes of varying degrees of difficulty and is thus suitable for amateurs and pros alike. The 155 kilometre long southern coast is especially beautiful, and there are many pittoresque beaches and limestone caves that are easily reachable by bike.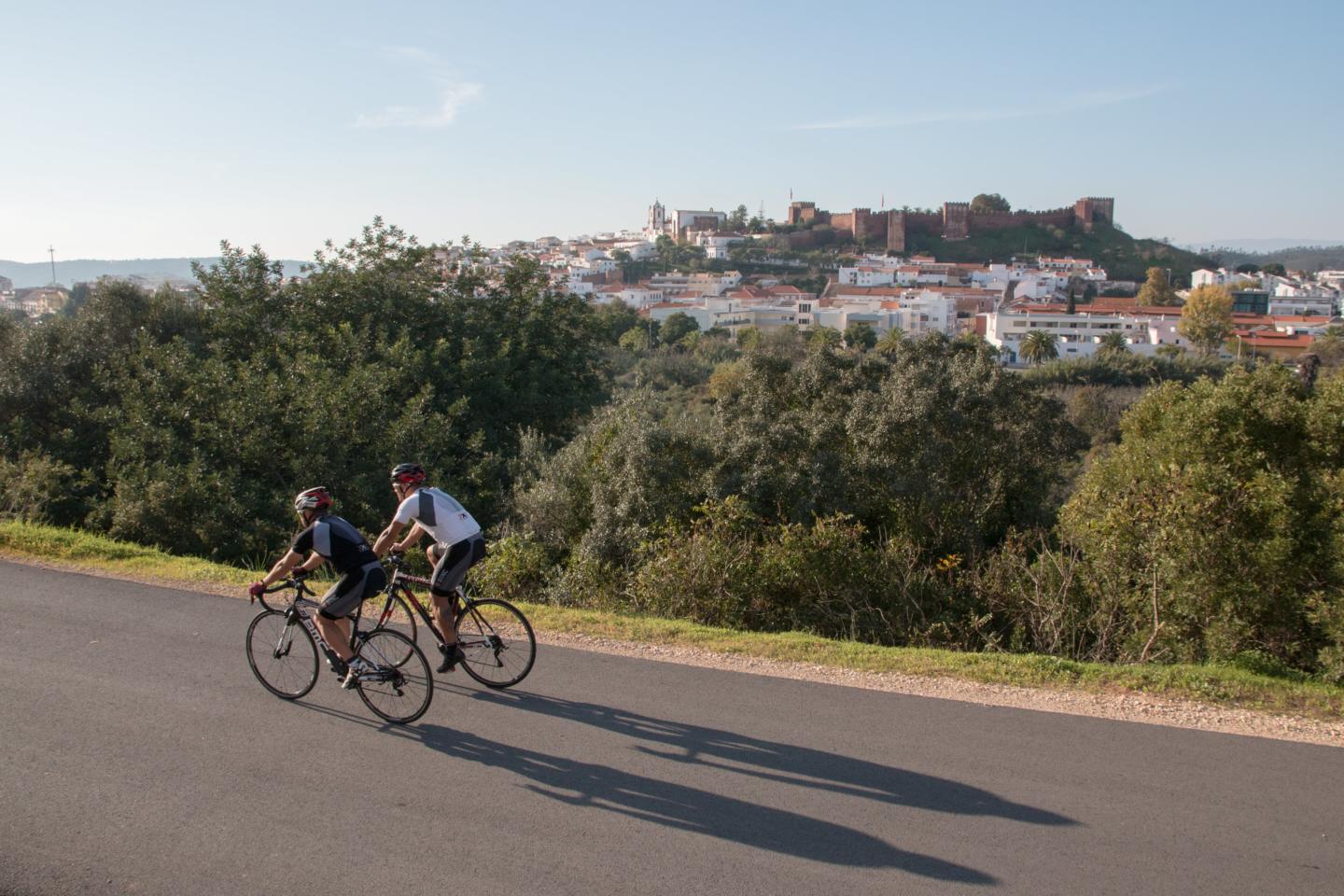 Enjoy cycling along the coast
Select your next route from one of the many coastal cycling paths leading along the sea that will always provide a little breeze to cool you down. Amongst these cycle paths is also the official Eurovelo-Algarve route which leads along the southern coast, making it easy to go from East to West by bike. On your way, you are going to pass through several small villages – the perfect opportunity  to take a break and rest your legs.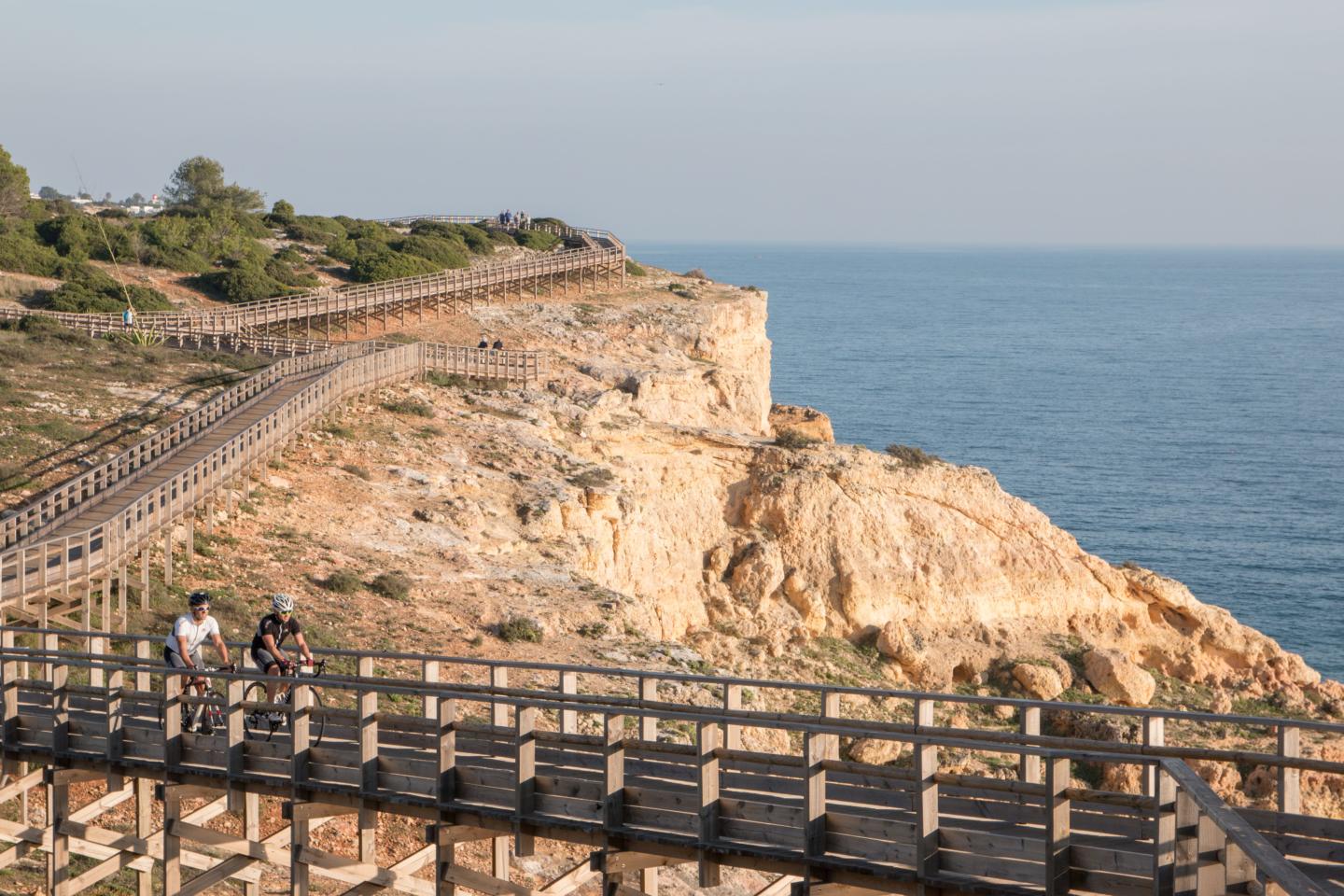 Challenge yourself on hilly routes
Although the Algarve's highest point barely crosses the 900 meter mark, there are several routes that require quite a lot of stamina from your calves. Mountain bikers will love the Monchique mountain range where free riders in particular are going to have a good time. The ride up Barranco do velho to Querença is also very popular and has often been chosen as a stage in the Volta ao Algarve.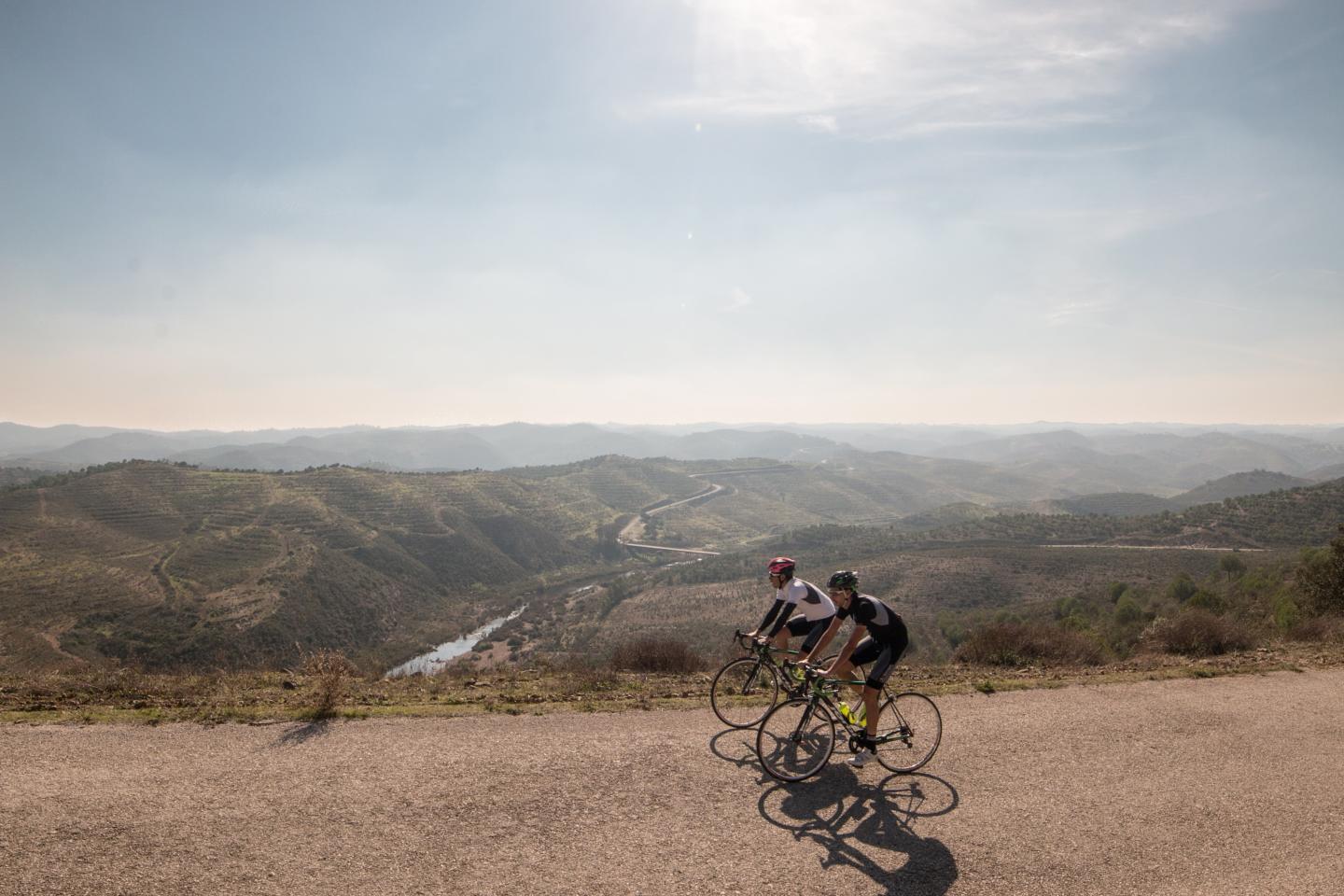 Discover the region's cultural characteristics and history 
Those who've had their fill of looking at the sea should make their way into the interior of the country. You can visit the two rather  urban settlements of Armação and Quarteira. Having cycled through these towns, a historic sight awaits you nearby Silves: the castle of Silves. There are also many roman villas that make for a great visit. The city of Lagos also has a historic centre where you can relax after an exhausting day in the saddle.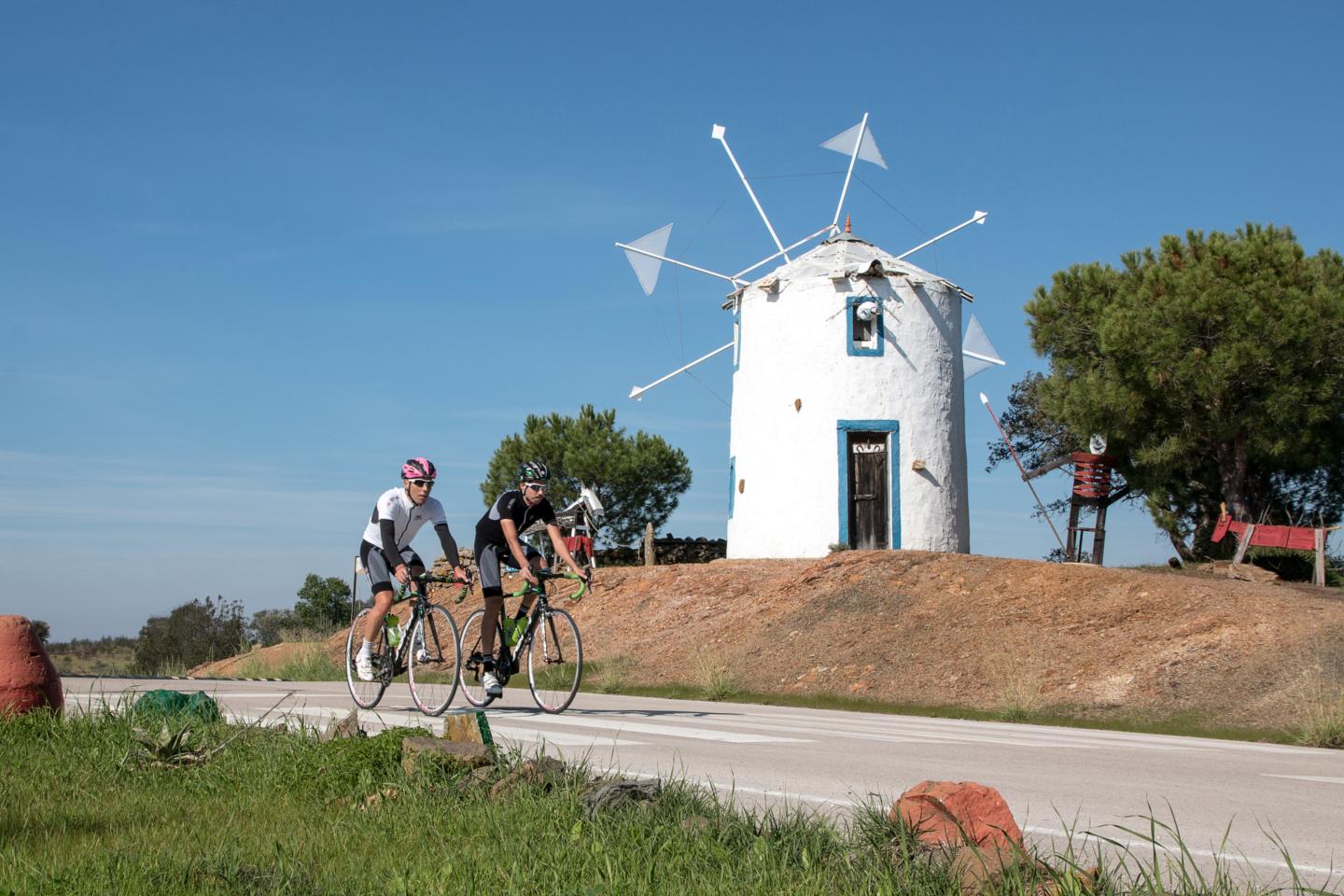 Cycle through breathtaking landscapes
Nearby Vale do Lobo, there's a group of islands connected to the sea through channels called Ria Formosa. This system of islands used to be a nature reserve and is a well-known breeding spot for all kinds of birds. The pristine beaches of the Costa Vicentina region located on the island's south-west are also worth a visit.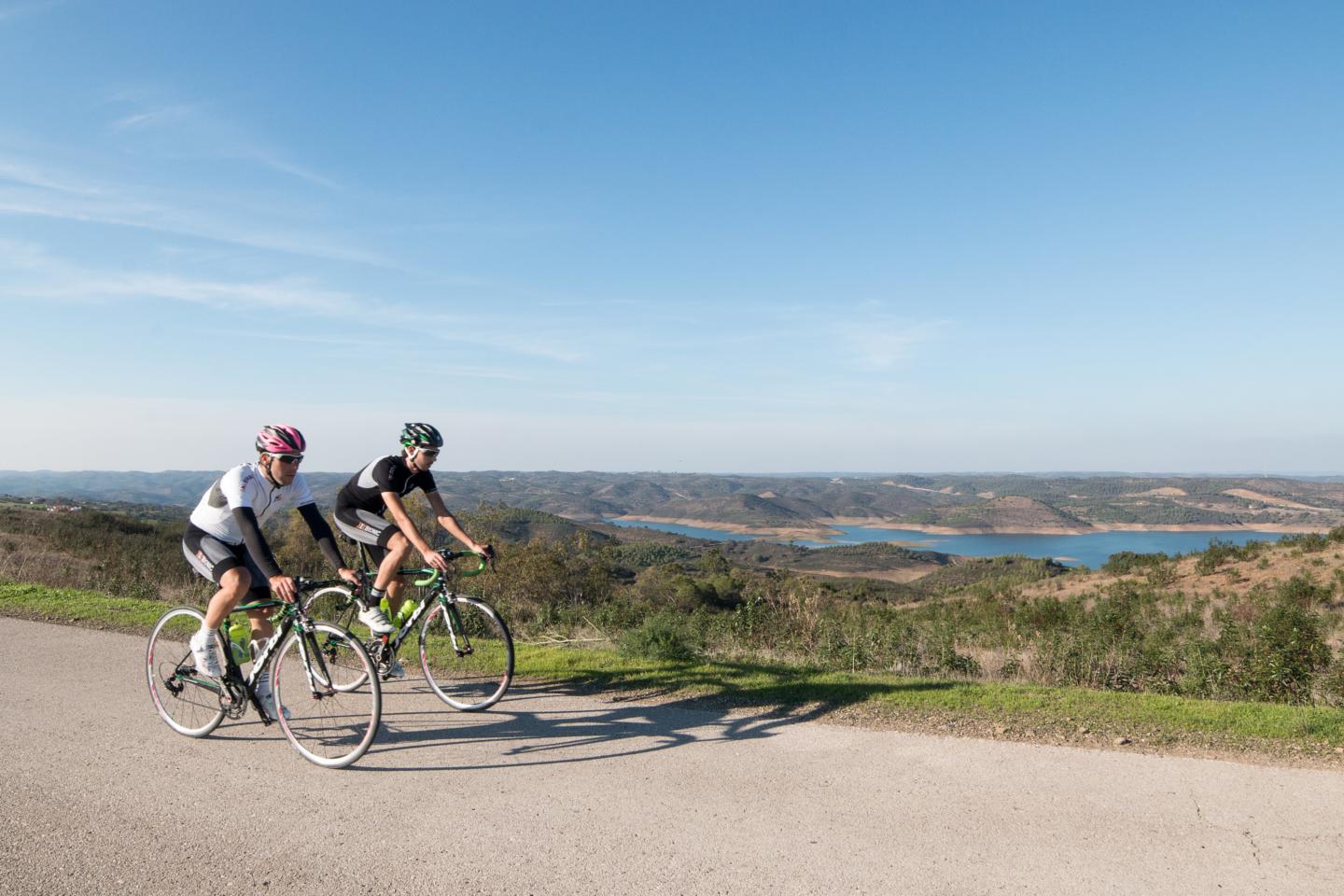 You can find more routes leading through the beautiful algarve region that were created by the Federação Portuguesa de Ciclismo here! 🌊⛰
Have you already been to the Algarve region?
Let us know in the comments below! 🚴🏻
Latest posts by Hannah Jachim
(see all)