Bikemap user Graham Bland has embarked on many epic bike trips all over the world. 
In December 2016, he cycled in the heart of Cuba. We asked him to share some of his knowledge about the spectacular route he took across Central America with our Bikemap community.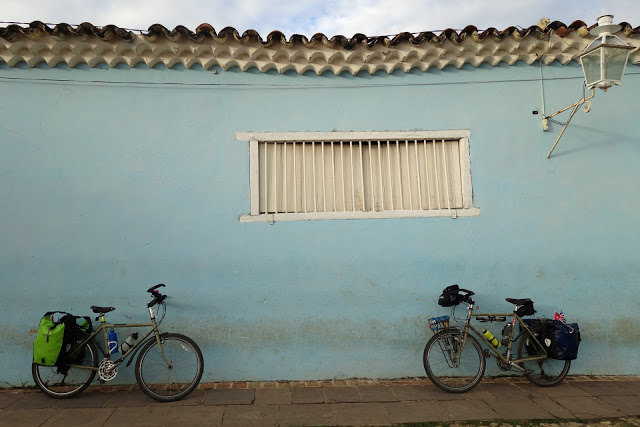 Cycling is a thing in Cuba!
Cubans love their Bicycles (and tricycles!), although the country is, perhaps, better known for its gas guzzling pre-1959 Chevrolets, Dodges and Fords.
It was, however, not until the early 1990's that Cuba really took to two wheels. Trade agreements with the USSR and Warsaw Pact had protected Cuba from the worst effects of the US trade embargo, but, with the collapse of the USSR Cuba experienced an economic free fall. Trade, fuel and transport all but ceased and the country entered what is known as the 'Special Period' of severe austerity. Fidel Castro, at this time, saw the humble bicycle as, at least in part, the route to Cuba's salvation. Economic, healthy, clean, sustainable – viva la bicicleta revolution! Hundreds of thousands of bicycles were imported from China and within a few years Cuba had its own bicycle factory and the island became a nation on two wheels.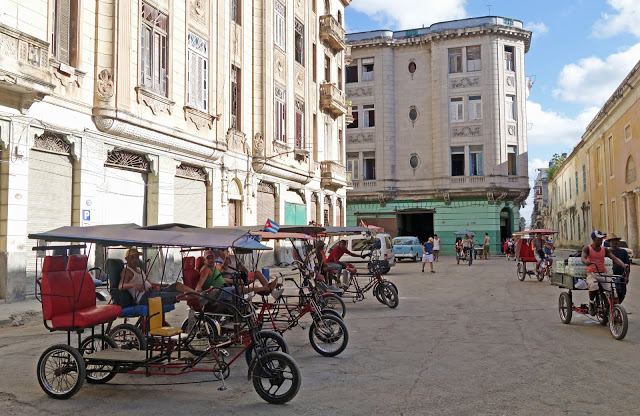 Bicycles still maintain a special place in the hearts and minds of Cubans.
Bici-taxis are everywhere, and, together with the ubiquitous horse and cart, bicycles continue to account for, perhaps, the vast majority of journeys, taxi rides and deliveries. There are bicycle lanes in most cities and provincial towns and you can still ride along the 'auto pista' (Cuba's equivalent to the UK's motorways).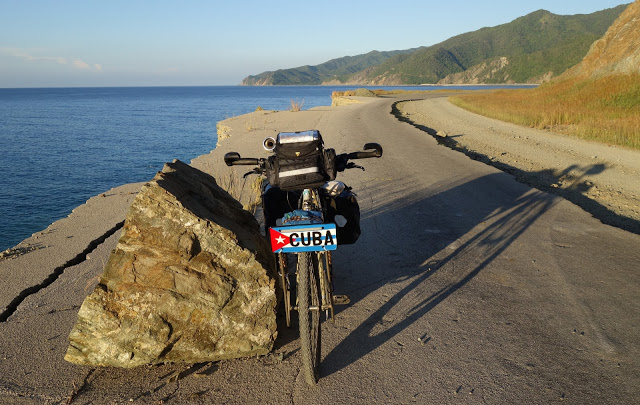 So, perhaps Cuba would make a good destination for a cycle tour?
For UK citizens, a 30-day visa can be extended once, which meant that, without faffing around on Visa runs, we would have a a couple of months to explore the island. Mid-October through to Mid-December. We were arriving at the tail end of the hurricane season, only a couple of weeks after Hurricane Matthew had devastated Baracoa in the far East of Cuba. The prevailing winds in this region are the Easterly and North-Easterly trades.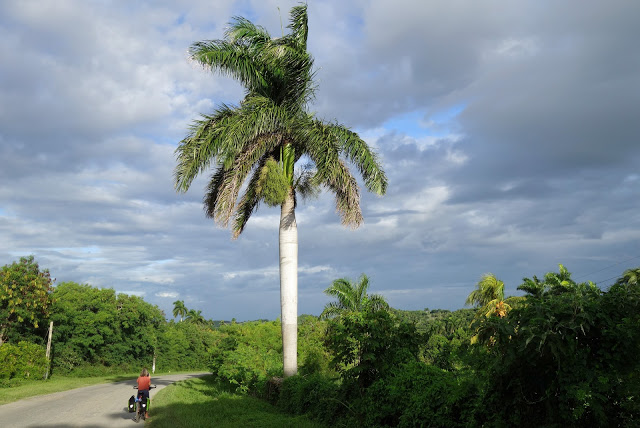 Following my golden rule to always take the 'path of least resistance' we chose an 'East to West' route – riding with the trades.
This did involve a 17 hour bus trip from Havana to Santiago de Cuba to reach our start point, but this didn't prove as bad as it sounded!
Our route amounted to 1,918 km.
We were lazy, cycling on only 33 days, with distances varying from 15 km to 130 km but with an average of just 58 km per day. The substantial number of rest days were spent reading, snorkelling, sight-seeing, strolling and enjoying this holiday island.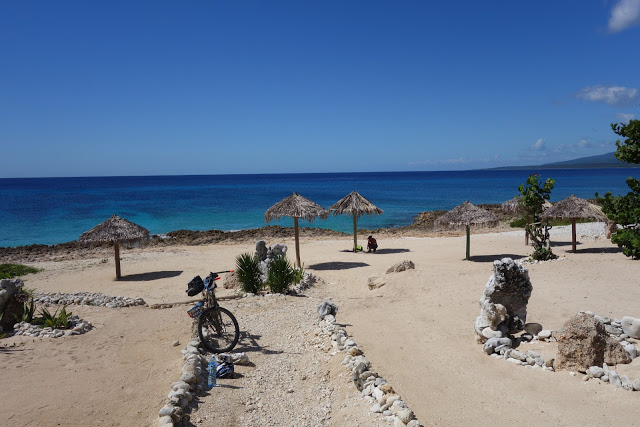 What makes the island a great destination for cycle touring?
The quiet roads, generally sealed, that you share, principally, with horse and carts, other bicycles and those fun 'yank tanks'
The scenery, with forested mountains, arid cactus filled pastures, lush valleys and a wonderful coastline with so much blue, blue sea!
The climate – very little rain, plenty of warm (hmmm, hot!) sunshine and the consequent minimalist luggage
Time out for snorkelling
The beautiful colonial buildings and town squares
Trying to get your head around the politics, economics and life of the island – a puzzling enigma of contradictions that is fascinating
The warm, friendly Cubans and a very safe country to explore
The step back in time – it really is!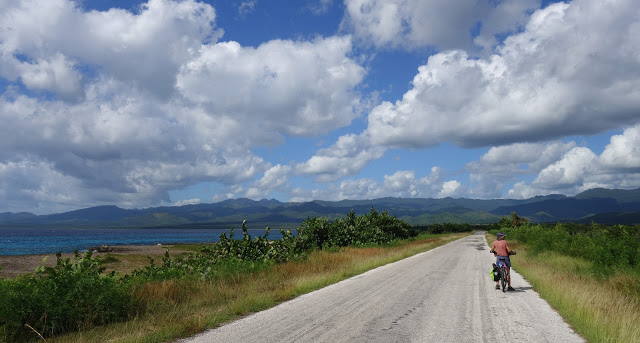 Negatives?

Other than the cost, perhaps only one. The principal advantage of cycle touring as a means to explore a country, for me, is the opportunity it provides to get off the 'beaten trail'. This rarely happened on our tour of Cuba. Restricted essentially to staying at Casa Particulares, (designed to accommodate foreigners) and essentially biking around a tourist island meant a complete absence of the sense of 'adventure' that one feels biking in many other parts of the globe.
Enjoyable, easy, fascinating, different – but expensive!
Want to see more? 🇨🇺
Thanks for sharing your adventure with us, Graham! Check out his blog here.
For more awesome routes in this region check our search
Latest posts by Astrid Koger
(see all)