Are you currently looking for your cycling motivation? Here's a reminder of why 2019 is the year to get on your bike (more often).
1. Stay healthy
Cycling is great for your mind and your body. Building muscle and burning fat are just some of the many physical benefits of the bike. Why not save some money on monthly gym fees and take to your bike to work or uni instead?
Exercise also releases endorphins, which make you feel good. There's nothing quite like getting out and about in the fresh air to hit the reset button in your brain. Refreshing the mind can have a massive influence on your happiness and well-being.

2. Enjoy the feeling of freedom
Getting from place to place quickly, at your own speed with the wind in your hair is pure freedom.
If you don't have a bike, sharing bikes are a great option to get from A to B easily without getting stuck in traffic. You can now find a Donkey Republic bike near you right within the free Bikemap app. Don't know where to go? Every day, thousands of exciting new bicycle routes are added by our active community worldwide to help you discover beautiful places around you on two wheels.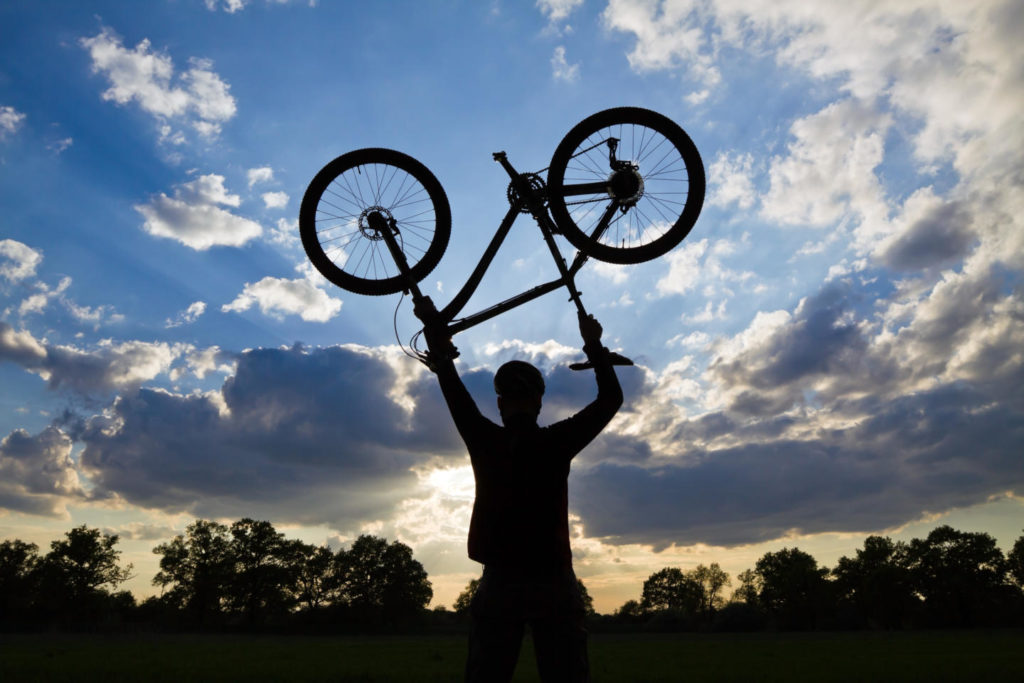 3. Make new friends
Cycling is a great social activity. Whether it's a ride with old friends and family, or making new friends through a club or organised rides, getting out and about on your bike in the new year is a great way to connect with people.
The cycle community is big and diverse, more than 1.8 million cycling enthusiasts are registered on Bikemap, so we are pretty sure that you will find a fellow rider close to you. Encourage your friends to join you on a bike ride, ask around at work if anyone fancies a cycle, start a whatsapp group to motivate each other or join a local group. Having a regular date in the diary with other people keeps up you motivated throughout the year and is something to look forward to.
4. Do it for our planet
If there's one selfless reason to cycle in 2019, it's for our environment. Taking your bike improves local air quality and reduces carbon emissions and noise pollution.
Switching it up and leaving the car at home for short trips is a great way to reduce your ecological footprint. Next time you need to go to town, pick up some milk from the shops or are on your way to meet a friend for a coffee and stop and think if you could cycle instead of taking the car.
5. Just fun yourself
Last but definitely not least, a great reason to get pedaling this year is for the sheer fun of it.
No need to stress yourself to beat yesterday, simply get on your bike and head out to enjoy the fresh air and the freedom that cycling brings. See anytime spent in the saddle as time well spent.
Just enjoy the ride!
Happy Cycling

💙
Latest posts by Astrid Koger
(see all)
Similar articles you will like