Will shares his top routes in the Alps
Will, a Canadian who lives in Geneva, calls himself "happiest when cycling uphill" but only began cycling in earnest when he made a New Year's Resolution to achieve 10.000 km on his bike in 2005.
That got him hooked on the sport, and he hasn't looked back. His popular blog is full of stunning rides in the Alps for road bike and mountain bike. Bikemap helps Will plan, record and embed his routes.
Every year, he challenges himself to conquer several new and familiar cols (Alpine passes). Alone or with friends, and sometimes with his wife Doreen, Will is often found exploring the mountains of France, Italy, Switzerland and Austria on two wheels.
Will's top 10 climbs to high mountain dams and lakes
Though he has yet to shy away from a tough challenge, Will's approach is to treat it less as a race than a journey: to him, enjoying the scenery on the way is as important as his traditional summit beer. Luckily for us, Will always finds time to take awesome cycling photographs.
Here are his top 10 picks!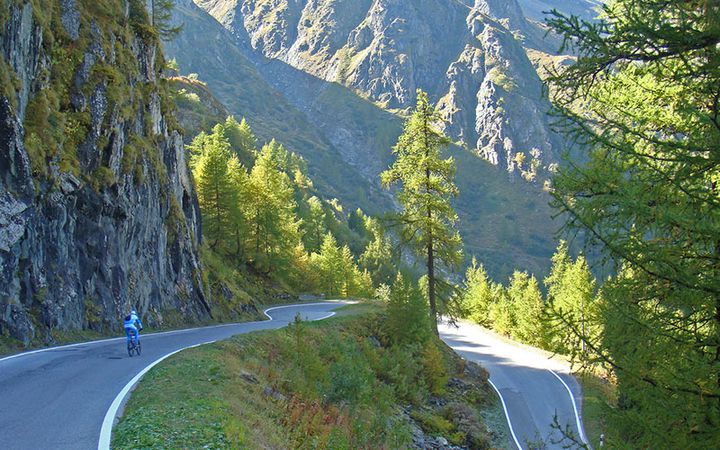 Dixence
The biggest of many dams in the Valais region of Switzerland, La Grande Dixence is the tallest gravity dam in the world.
Ride these routes!
Get the free Bikemap apps for your mobile phone and ride through the alps!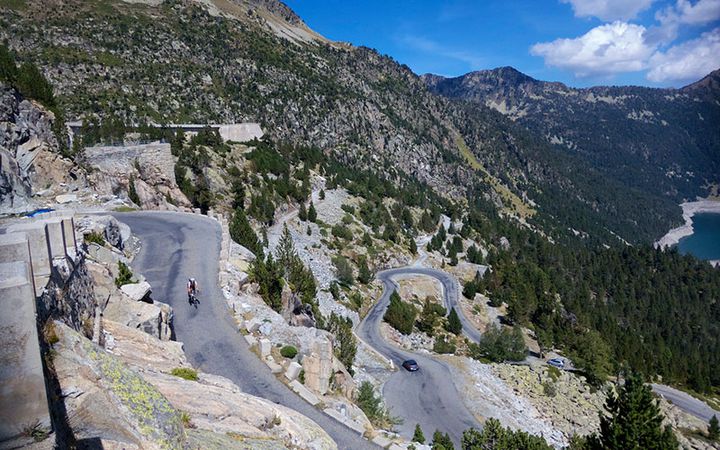 Lac de Cap de Long
Not in the Alps, but La Route des Lacs is my favourite climb in the French Pyrenées. Featuring several dams and lakes, the road to Lac de Cap de Long is higher and more interesting than its more famous Pyrenéan cousin Col du Tourmalet.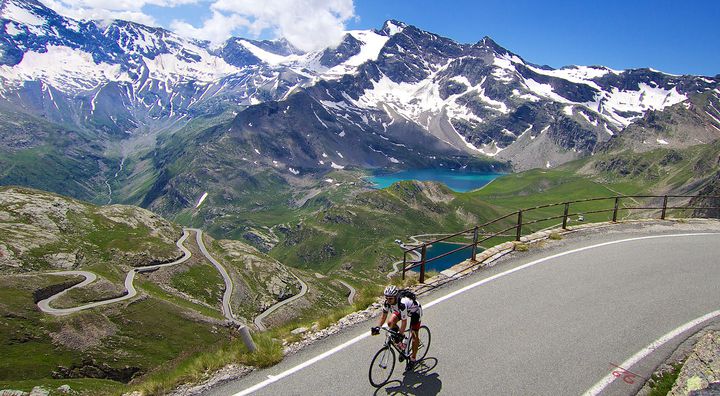 Colle delle Nivolet
One of the most beautiful climbs in the Alps.  Endless hairpins weave past several dams and lakes. This road has the cliff with the leaning bus in the original Italian Job film.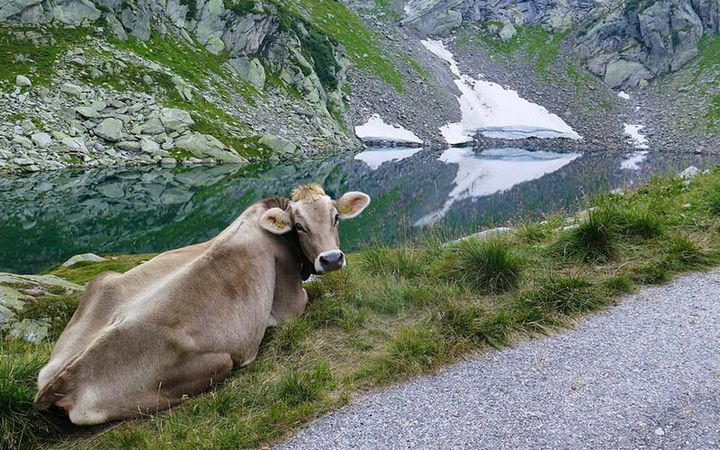 Lago di Narèt
Hidden in the Swiss Alps north of Locarno, this stunning, little known climb is 32 kilometres (20 miles) long and passes several beautiful lakes and dams.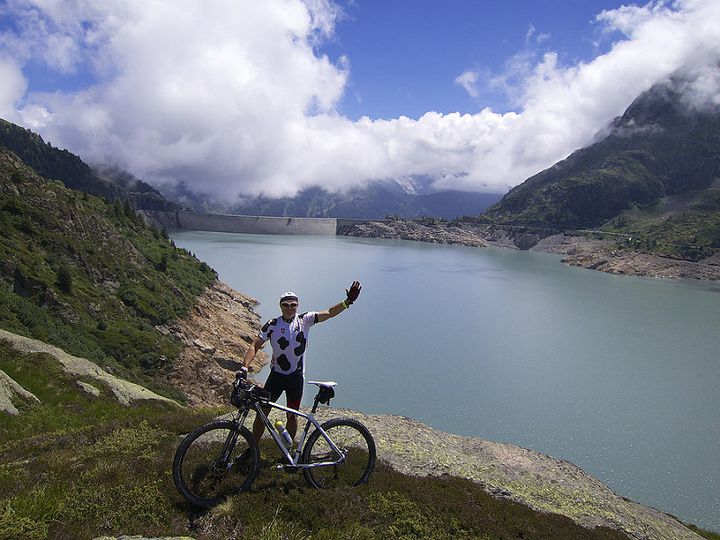 Lac d'Emosson
Lac d'Emosson was created by building a hydroelectric dam in the 1920s to supply electricity to power the entire Swiss Federal Railway. It hosted a stage finish in the 2016 Tour de France.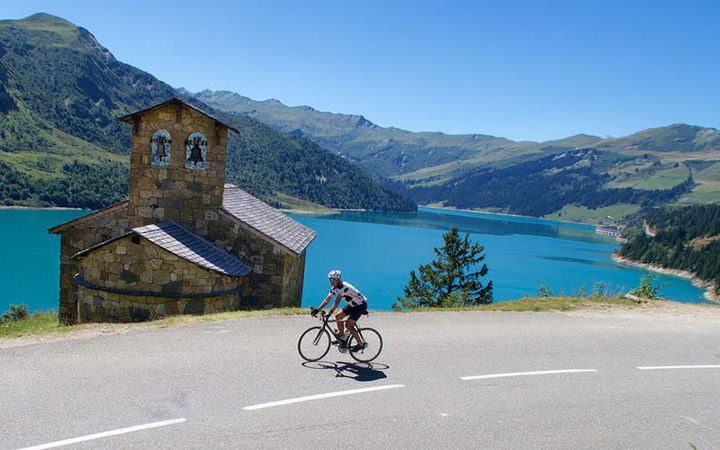 Lac de Roselend
On the Route des Grandes Alpes.  Climb via Col du Pré for the best lake views and then cycle over the dam itself on the way to Cormet de Roselend.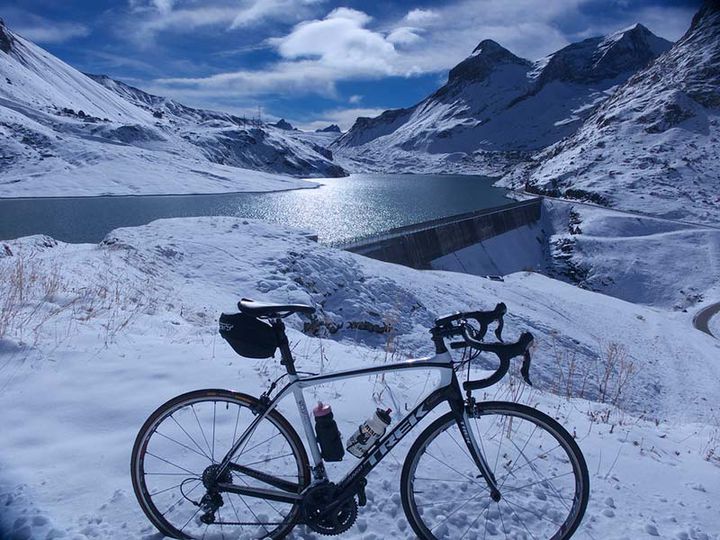 Lac du Sanetsch
Local Swiss cyclists will often tell you that the road to Col du Sanetsch and its lake is the best road bike climb in Switzerland.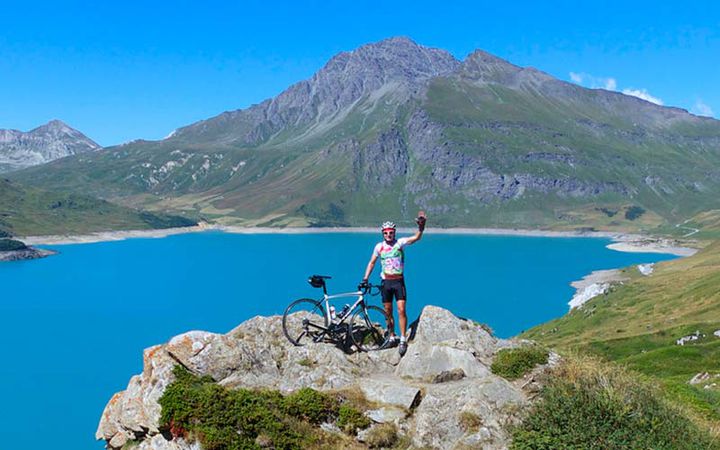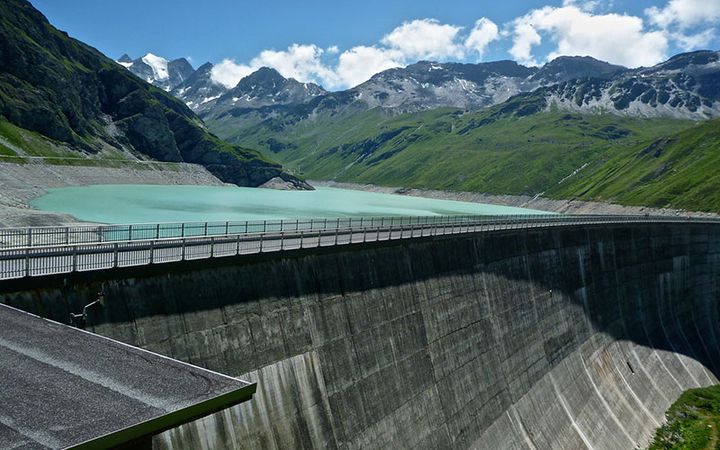 Lac du Moiry
Another gigantic dam in the Swiss canton of Valais. The ascent to Lac de Moiry has to be one of the hardest of these Alpine lake climbs. 2100 metres (7000 ft), hard work.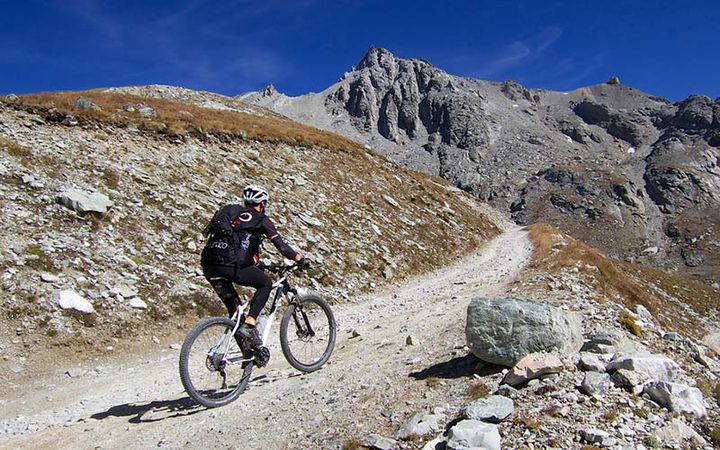 Colle del Sommeiller
Cycling author Daniel Friebe once told me this climb was the "Holy Grail" of cycling.  Indeed.  At almost 3000 metres (9800 ft), this gigantic, unpaved Italian road passes the beautiful dam and Lago di Rochemolles.
Your route collection here?
You know the best routes along coasts, in wine regions, on islands or any other awesome places?
You create and track routes on Bikemap like a pro?
We're always searching for users like Will excited to share their routes!
Latest posts by Hannah Jachim
(see all)