You've decided to take your racing ambitions to a new level and want to acquire a race bike? Great decision! Find out what you need to consider when purchasing a new sportster and learn all about the differences between city bike and race bike in this post.
A significant difference
If you want to cycle fast, a race bike is a good choice. This bike type is characterised by its lightness and speed. The frame is usually made out of light materials such as carbon, ensuring that the bike weighs in at only 6-9 kg. Moreover, a race bike's geometry differs significantly from city or trekking bikes. The frame is sportier, requiring cyclists to be more athletic. Furthermore, race bikes are only suitable for everyday traffic during the daylight as they sport neither reflectors nor lights.
The intricacies of a race bike
But that isn't all: True race bikers use clipless pedals that fixate their shoes to the pedals. You can unclip by applying pressure from the side. Advantages of clipless pedals include a better use of your strength and a round pedal stroke which makes your movements more efficient.
Due to the top tube and the compact frame, cyclists usually sit in a lower position on a race bike. Thanks to the drop bars, you can ride in a very aerodynamic position. This can affect your back, especially if you're not used to this position.
Race bikes' thin tires are more vulnerable to uneven surfaces and bumps than the wide profiled tires of trekking bikes. Hence, riding a race bike requires a bit of practice, especially at higher speeds.
Making the switch: Your first training 
As with all sport equipment, you need to get used to your new bike! Get to know its features and characteristics bit by bit. It is recommended to let an expert set up the bike for you so that it matches your body and you can sit correctly without any pain. Start out by leaving the handlebars a bit higher to avoid sitting too low. After some time, continuously lower the handlebars until you have reached the ideal position. Get accustomed to your bike on a couple of shorter rides before tackling long tours.
Tip: Need to find inspiration for your training routes? Check more than 4.5M routes on Bikemap – you can search for your destination and filter for road bike routes.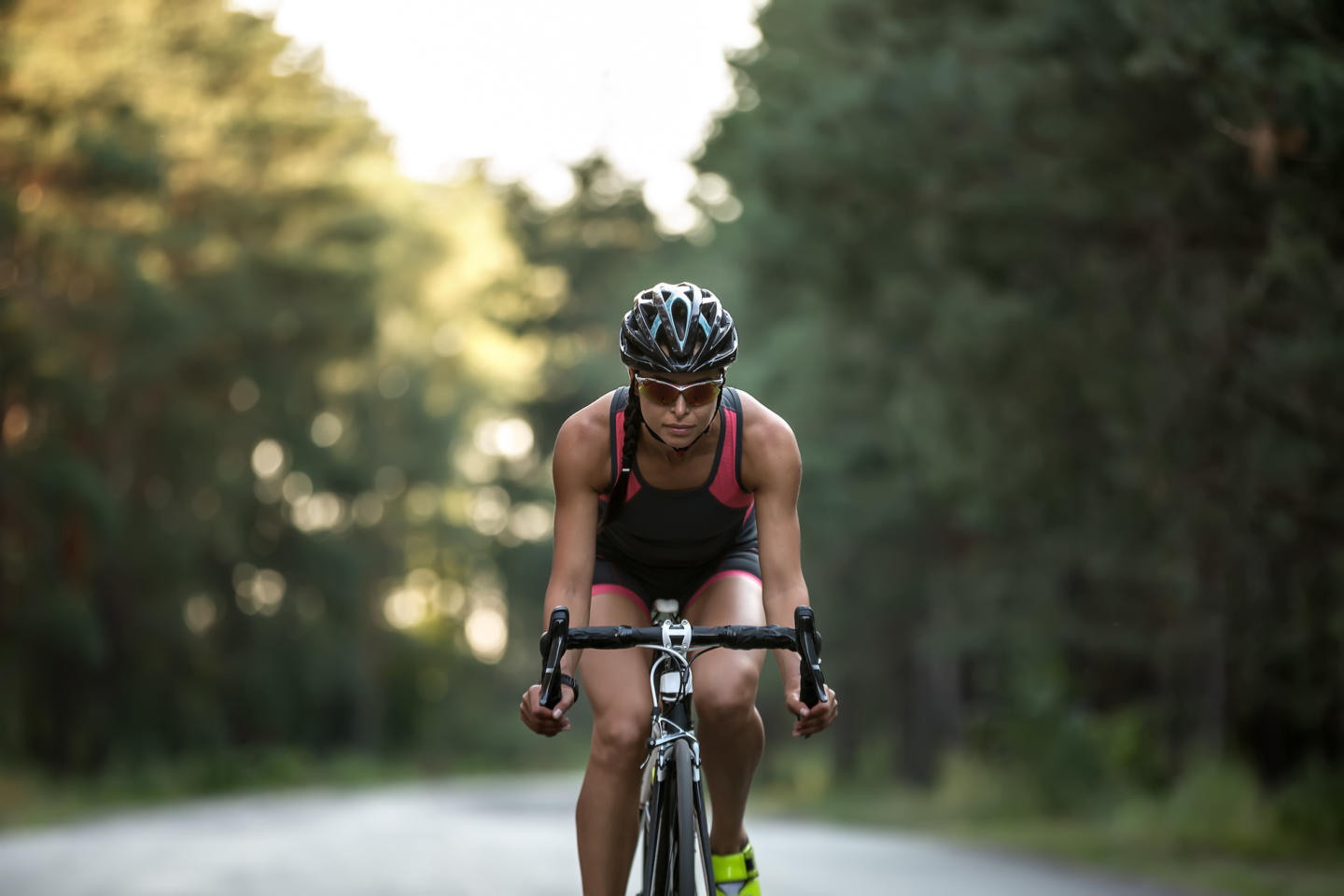 The professional role-models
If you want to tap into your new bike's full potential, do it like the pros: Using a round stroke gives you a significant advantage on the bike – you can transfer power onto the pedal in every phase of the crank's rotation thanks to the alternation of tension and compression. By doing climbs or training only one leg (unclip one foot while the other pedals for 30-45 seconds), you can improve your round stroke. Furthermore, try to constantly keep your cadence a little higher (between 90-110 turns/min). This improves your stamina and you will be able to ride longer distances. If you want to work on your strength, short interim sprints (4-5 times 20-30 seconds each) are the perfect exercise for you.
Tips for your purchase
Seek advice from experts and do a practice lap before purchasing a race bike.
Let a professional do the finetuning – get measured to find the best settings for saddle, pedals, handlebars and stem.
Pay attention when buying a saddle, there are many different types and options made specifically for women. Try out various models, your butt will thank you later.
Frame sizes vary between manufacturers and heavily depend on your desired cycling style. If you want to do longer rides, you'll need a different frame than for competitions or mountainous climbs.
A good race bike doesn't need to be expensive! For starters, a carbon frame with an average vector group and solid wheels is certainly a good choice.
Happy Cycling! 💙
Latest posts by Hannah Jachim
(see all)