Bikemap user Silla Gambardella travelled more then 1.400 km from Riva del Garda, Italy to Barcelona, Spain by bike. Here's his story!
This year I had 10 days of vacation and I wanted to spend them doing a bicycle trip.
''What trip could I do?'' I asked myself, aware that I didn't want to book any flight nor to stay too close to home but to explore some distant places.
The solution came by looking at the map of Europe and focusing on two countries that I had excluded last summer: France and Spain.
I calculated that seven days would be enough to reach Barcelona, a city where I could take a ferry to return to Genoa by sea.
And so I did.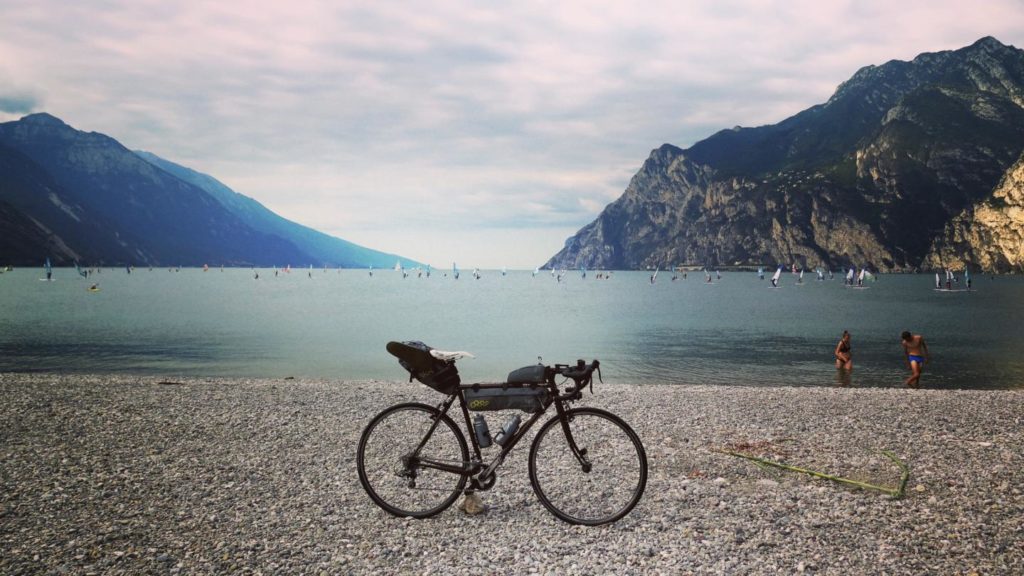 I started on August 22nd from Riva del Garda, the city where I live, and from there I first reached Milan and then Ventimiglia. The third day I was already in France: I kept a route parallel to the Côte d'Azur, but more internally, to avoid traffic (the only exception was the Nice Promenade des Anglais).
So I rode the reliefs that anticipate the Maritime Alps crossing the Var region. Here the landscape is very green and the car traffic is smaller. It's perfect for those who love hilly parths: there are no flat roads, you can only climb or descent.
Obviously it's just a moderate climb, but at the end of the day the difference in altitude will be felt in the legs.
The fourth stage brought me from Brignoles to Nimes. This time I left the hilly paths and I pedaled most of the time on secondary roads. Here in France, the "Nationales" (national roads) often have a large lane dedicated to bicycles and therefore I have always felt quite confident.
Nimes is a city of Romanesque origin. After the conquest of the Gauls, Giulio Cesare invested Nimes as the "capital" of the Transalpine territories and built here an amphitheater that remembers the Colosseum. This is why it's nicknamed "the Rome of France".
On the fifth day I moved from Nimes to Carcassonne, crossing the Petite Camargue. In the video you can admire a dirt track on a land tongue that runs along one of the many canals in the region.
The Camargue is the largest river delta in Europe and cycling there is very fascinating.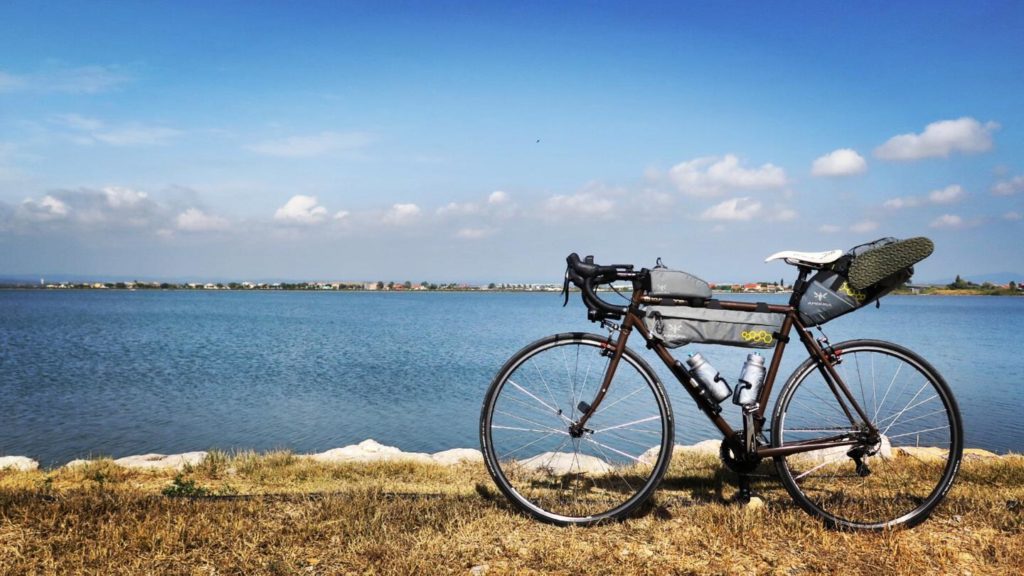 I arrived late in the evening (it was my longest stage, over 240km) and that's why I visited Carcassonne in a bit of a hurry. It would have deserved more time for a visit.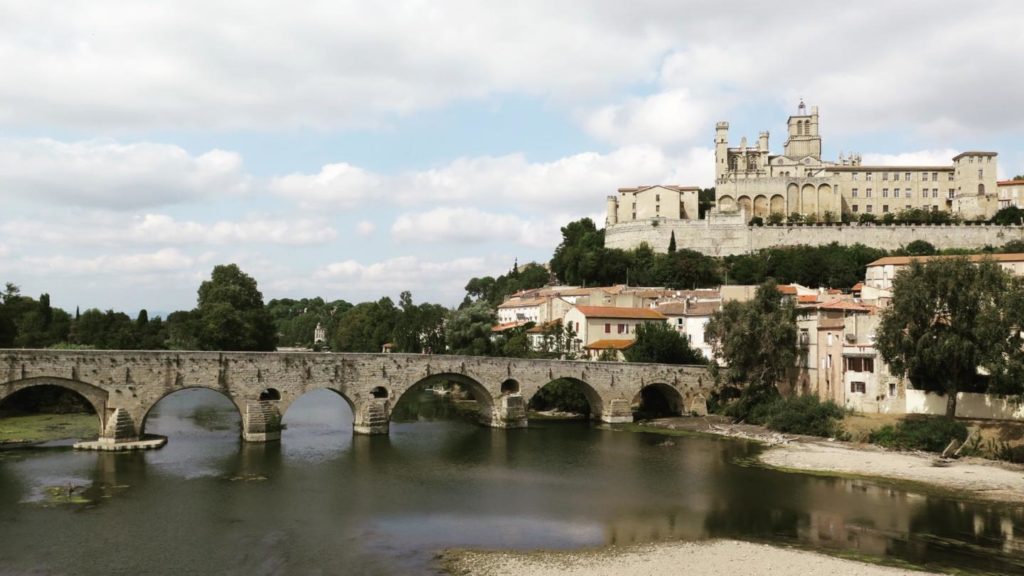 Also because of a roadmap that left me too little time for long pauses, I decided to go from the early morning in the direction of the Pyrenees.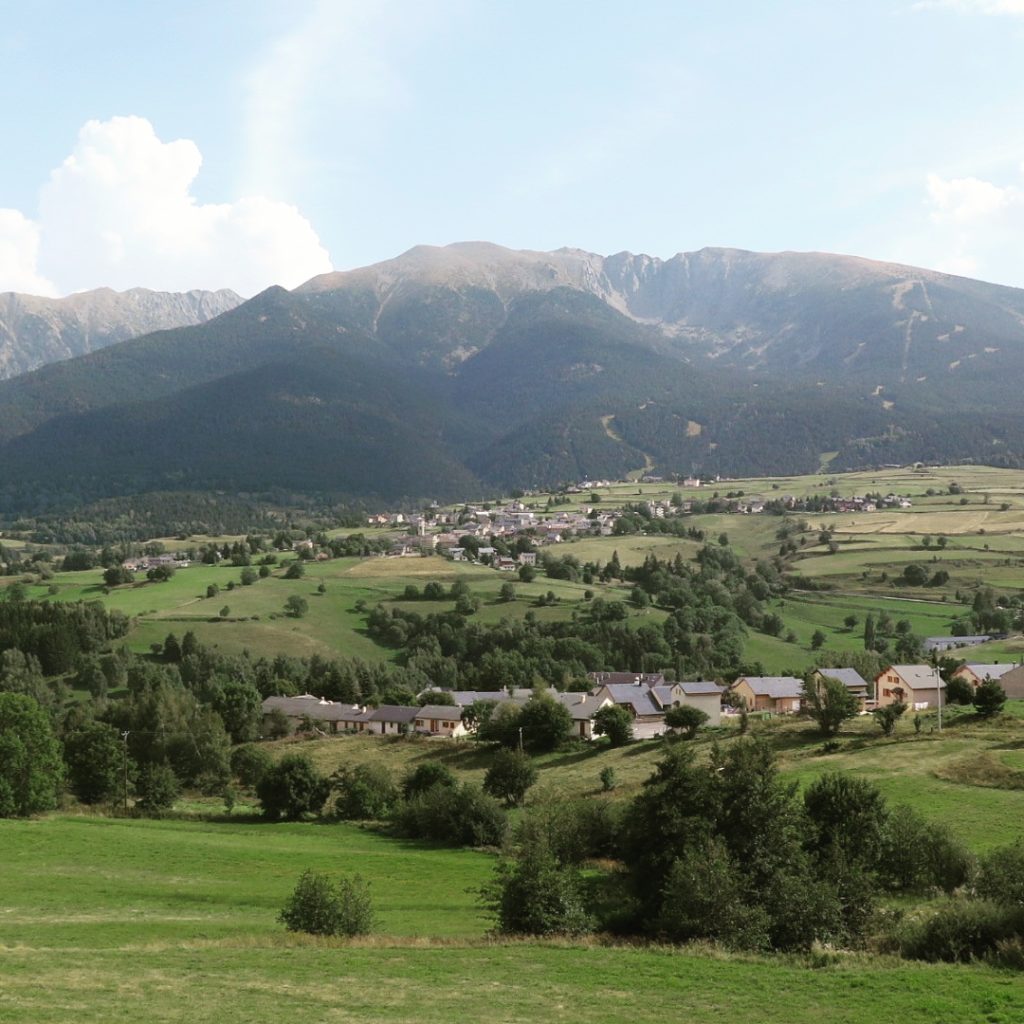 I've got them out of Mont Luis, which is in the heart of the Catalan Pyrenees Regional Park. I have been climbing for more than 40 km, but always with moderate and regular slopes, so as to make the rise easy and not to force in low gears.
The first Spanish city I met was Piugcerda. In the evening I slept in Ripoll and the next morning I faced the last, easy stop: a poor 130 km, all in a slight downhill straight to the Mediterranean Sea, arriving in Barcelona.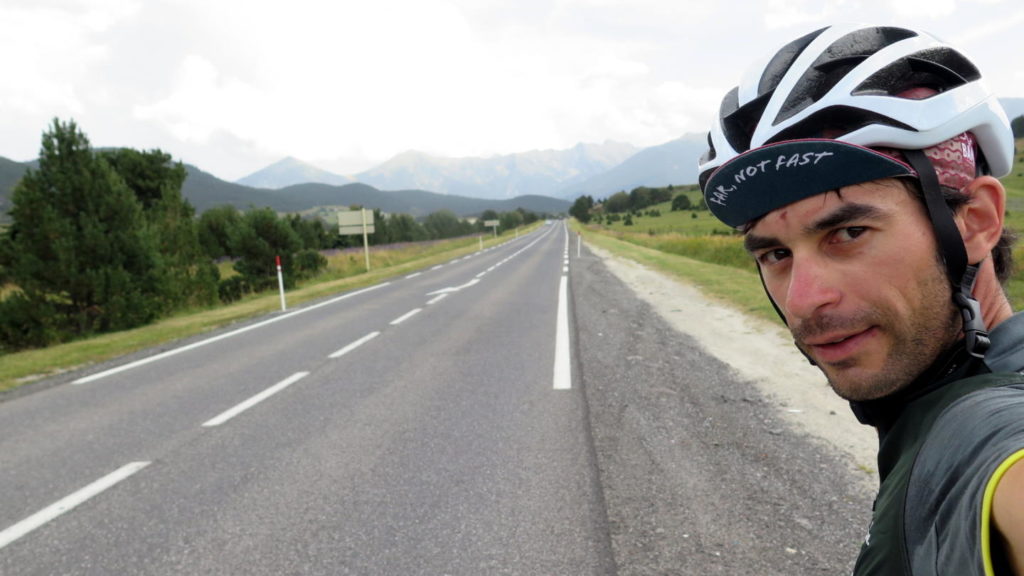 I stopped in Barcelona for two nights and I had a whole day to sightsee on foot. Then I boarded in the ferry to Genoa: I spent 93 euros (a seat in a chair) for a journey of about 20 hours.
The bicycle transport on the ferry is free.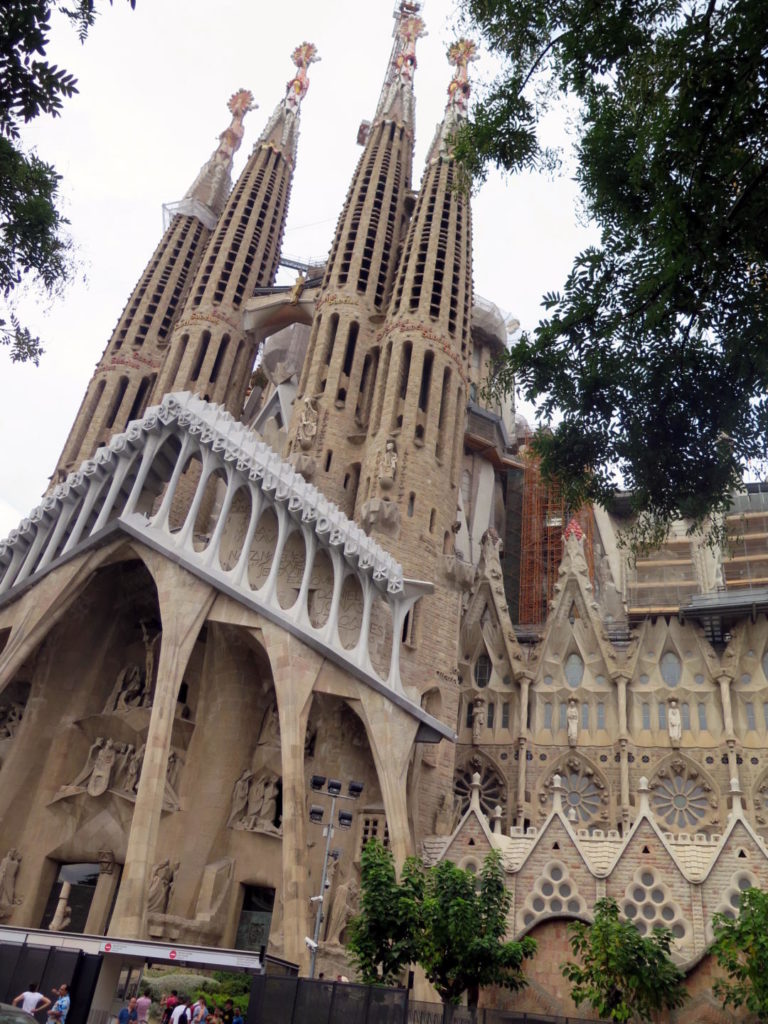 Unlike my previous bicycle trip in Europe, which I had faced with handbags supported by frames, this time I decided to travel light and to try bikepacking, so with bags fixed directly to the bike tubes. I opted for a saddle bag, a frame bag, and a small bag that is fixed over the horizontal tube near the handlebars.
Trying to bring everything you need and nothing superfluous!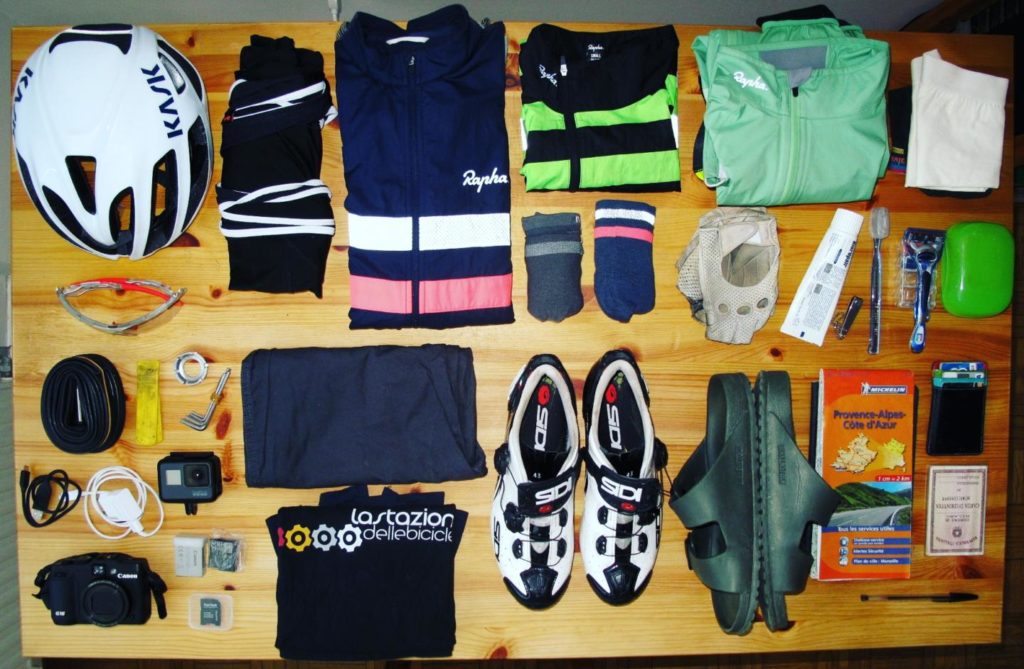 Here's my checklist for this summer bike trip:
Bike Clothing:
2 full summer jerseys
helmet, gloves, sunglasses
sleeves
windproof gilet
waterproof jacket
waterproof shoecovers
shoes
Tools:
2 inner tubes, tire lever
patches, repair kit
pump
tugs
allen keys
Casual Clothing:
2 t-shirts
1 bermuda shorts
mesh
slippers
lingerie
Hygiene:
toothbrush, toothpaste, razor, etc.
just everything a man could need
Multimedia:
cell phone with Bikemap app
camera
gopro camera
various chargers
Other important stuff:
front and rear lights
2 water bottles
map
notebook and pen
multipurpose knife + cutlery
Thank you for sharing your story with us, Silla! 
Want to see your Bikemap story here?
We are happy to hear about your cycling adventures, so shoot a message to astrid@bikemap.net! 📨
For more awesome routes in Italy, France & Spain check our search
Latest posts by Astrid Koger
(see all)