More than 54.000 routes have already been tracked with Bikemap in Taiwan, which is an impressive number for a country of that size. Bikemap user Sorinela Georgiana Covrig is a member of the cycling organisation Biking Taiwan. She spends a lot of time exploring the island by bike, that's why we asked her to introduce the beauty of Taiwan to our readers. Here is what she has got to say:
What is your definition of a biking paradise?
Would you ever take into consideration a little island in the sun? Well, you should. Let's take it another way. What do you know about Taiwan? Many people don't really know much, some confuse it with Thailand, and some think it's in Taipei, which is actually its capital city.
I was in the same crowd of "don't know much" until I started to live here.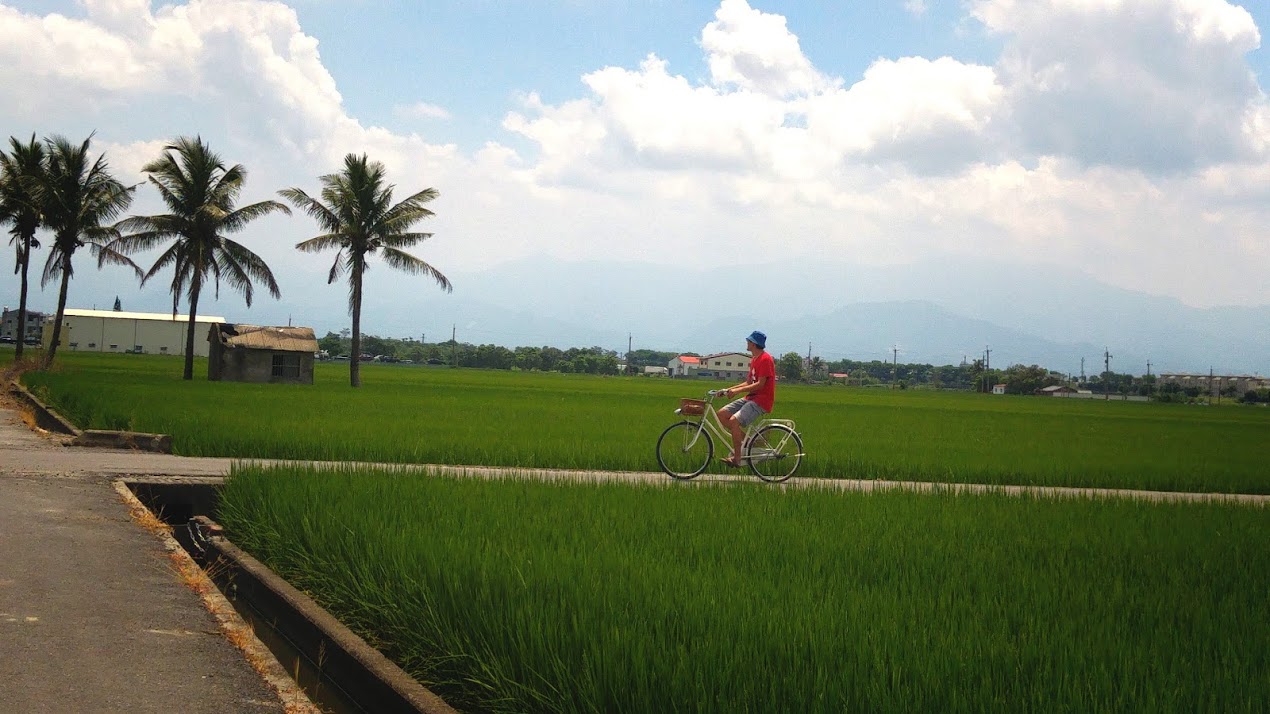 If you take a minute to scroll a bit more about Taiwan on the internet you'll find that it has a large population, in contrast with its total area, rapid economic growth, but is not a member of the United Nations. You will also find that Taiwan is very unique because of its history and many cultural factors. Ok, back to the biking.
Why do I like to call Taiwan a biking paradise?
First of all, it's very beautiful, that is why is also called Formosa. The name 'Formosa' comes from the Portuguese 'ilha formosa' (beautiful island) and it was given in the 16th century by Portuguese explorers. Second reason, Taiwan has some of the best cycling infrastructure in the world. And third- it's super convenient. If you need food, snacks, shelter or help during your bike trip in Taiwan be sure that you will find easily, at affordable costs and even for free.
The people are very friendly, give warm welcomes to travellers and love to be helpful.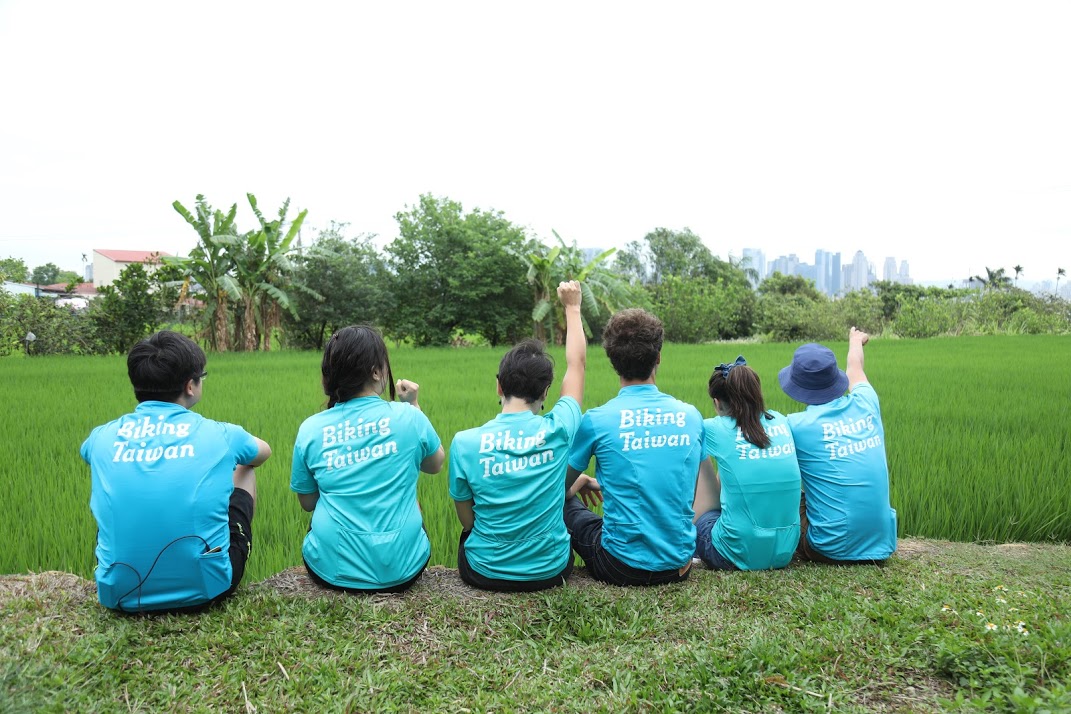 First impressions last
When I first came to Taiwan was when I first step into Asia. It was shocking for me, a Romanian who didn't even travel much, to enter a world where culture, language, food and people are so different from back home. I was welcomed by my husband with a brand new Giant Halfway City folding bike, as he already knew my passion for biking. And from that moment on, the "Little Giant" was my flying machine in my everyday life and when traveling to many places in Taiwan.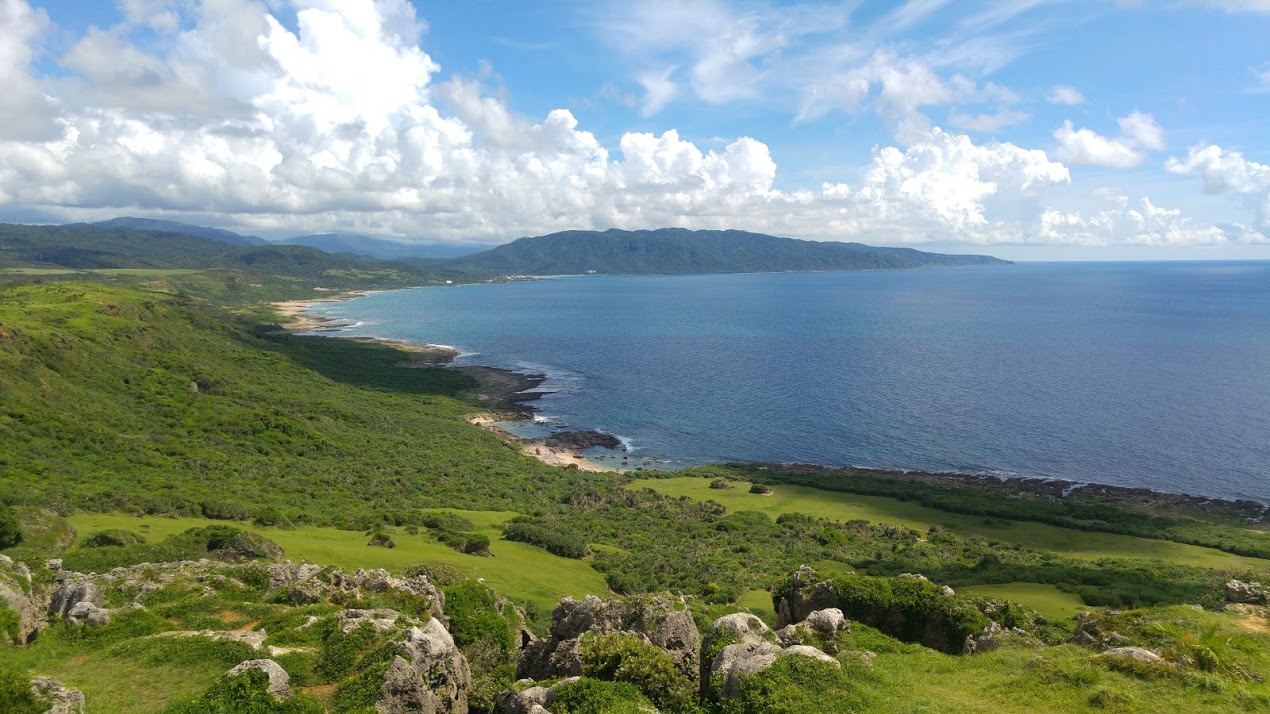 Our way of promoting the beautiful island
The more places I visited in Formosa, the more I fell in love. My enthusiasm has inspired my husband to create Biking Taiwan – his own way of promoting the beautiful island, as a licensed tour guide on two wheels. Of course I joined in and supported him, so we've become team Biking Taiwan. We are not a company, we are not doing this for money, but for the love of biking and promoting Taiwan as a great place to visit, especially by bike. Many people from around the world come to Taiwan for a tour of the island by bike. We've had the chance to meet quite a lot of them in the last two years. We like to hear about their impressions and experiences in Taiwan, so we even offer a room for them to crash during their tour of Taiwan, through the Warm Showers platform.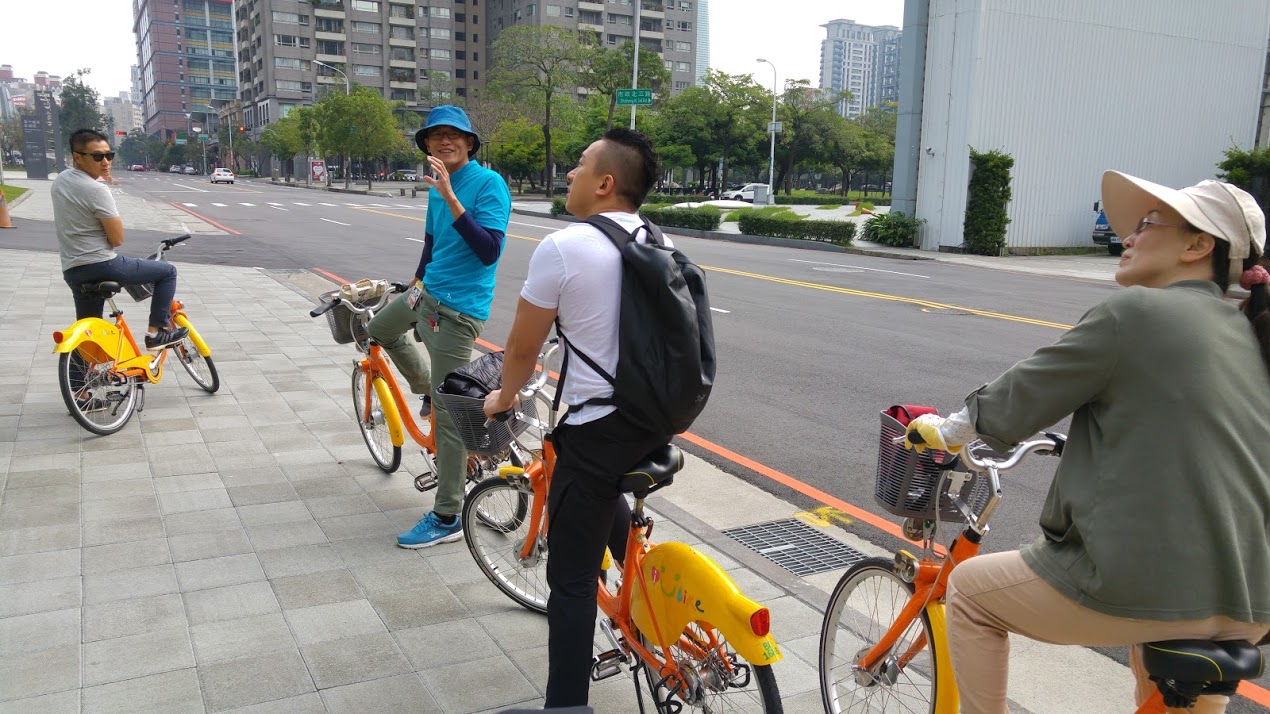 You will find food paradise too!
We are located in Taichung, the place where Giant bicycles was born and bred. Giant was founded in 1972 in Taichung City. Merida bicycles is also a product of Taiwan. And now more and more bicycle brands start to appear in Taiwan, as the cycling infrastructure continues to develop all around the island. You will wonder what this bike infrastructure that I keep mentioning about is. Well, it consists of bike paths on main roads that connect and together form the Cycling Route number 1 which is an easy way to make a "Tour de Taiwan". There are other sub routes affiliated to the main one which take the cyclist to explore Taiwan deeper into the cities, towns, and villages, in the mountains, the rice fields, on the coast line, all together offering the best way to see, smell and taste Taiwan, oh that taste!
Keep in mind that Taiwan is also called a food paradise by the international gourmet world.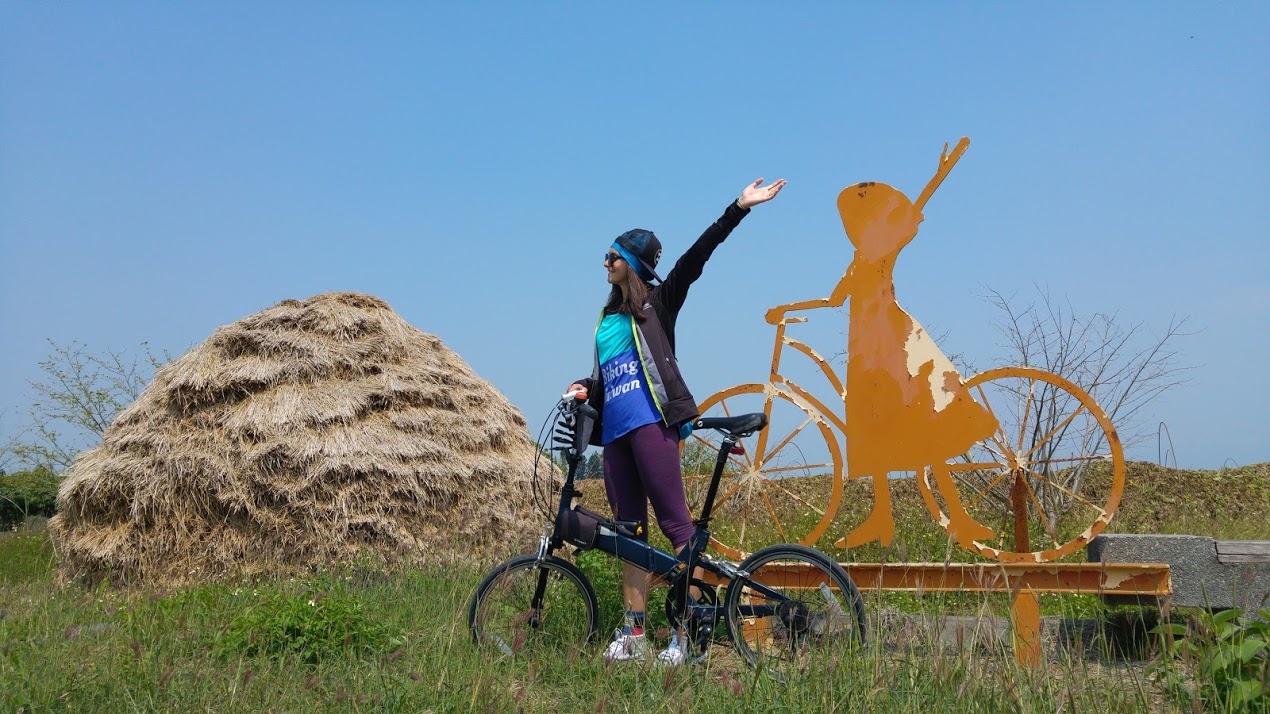 But let's not drift too much from the bike paths. Old railways, tunnels? They become bike ways. That is my favourite part. Imagine riding a bicycle where the trains used to "choo, choo" long time ago. It is amazing! Same is riding a bicycle on the suspended bike path around the turquoise Sun Moon Lake, one of the most popular tourist destinations in Taiwan, or challenging yourself on a continuous uphill ride deep into the wonderful Taroko Gorge. And that is by far not all that this biking paradise can offer. But you would have to come here to experience that on your own. Words can impress, but they don't turn into unforgettable memories. If you do come here for a bike trip and need advice or company or anything else, please contact us here.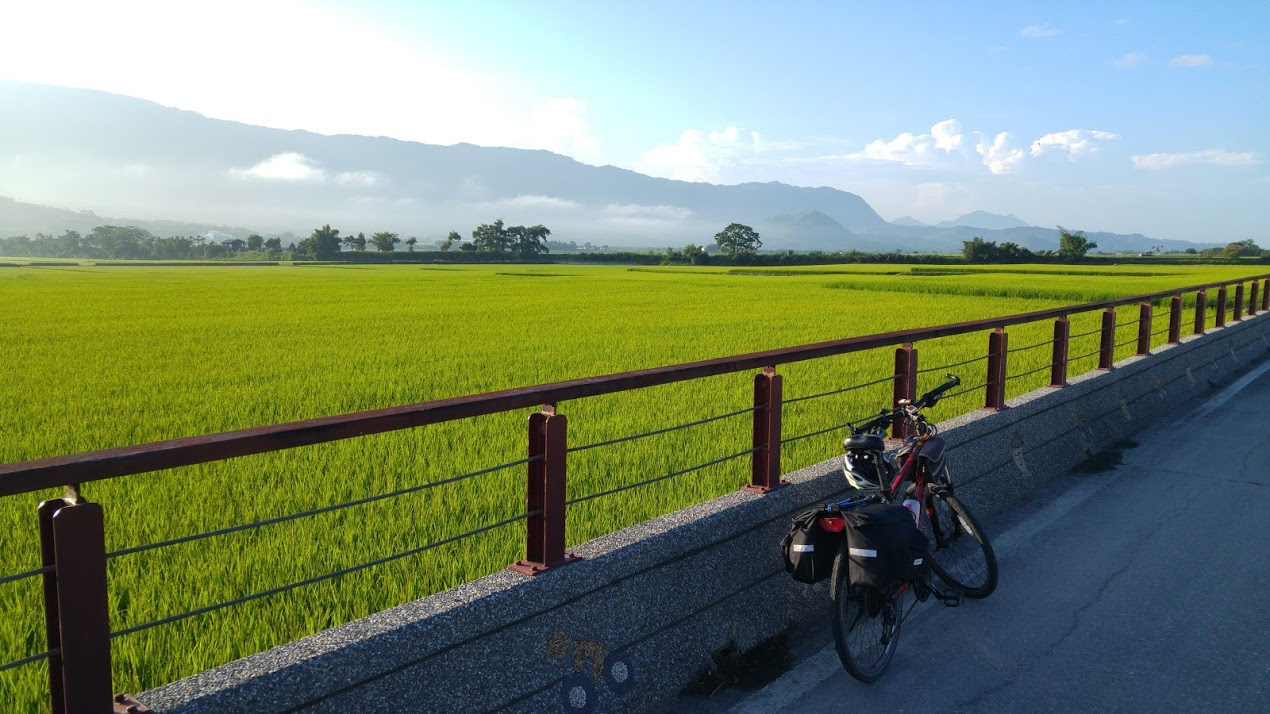 Thank you for taking a little of your time to read about Taiwan
and we hope you will put it on your next list of traveling destinations. 
Want to see more?
Check Biking Taiwan homepage, an awesome video or get in touch with them on facebook.
For more awesome routes in this region check our search
Latest posts by Astrid Koger
(see all)