Let's get one thing straight right off the bat: riding a bike in Iceland is just epic. Bikemap User James got to experience the incredible beauty of this country himself.
"In early 2016, I came across an article about cycling around Iceland in three weeks. Though I was new to solo cycle touring, I decided to go for it – and booked a flight before I could change my mind. The following months flew past as I prepared my gear, researched the route and trained on my new bike. Before I knew it, it was late July: time to start my cycling adventure around Iceland's ring-road, Route 1. I set myself a three week challenge to begin and end the trip in Reykjavik, taking in some of Iceland's most iconic locations. It was the trip of a lifetime, full of highs and lows."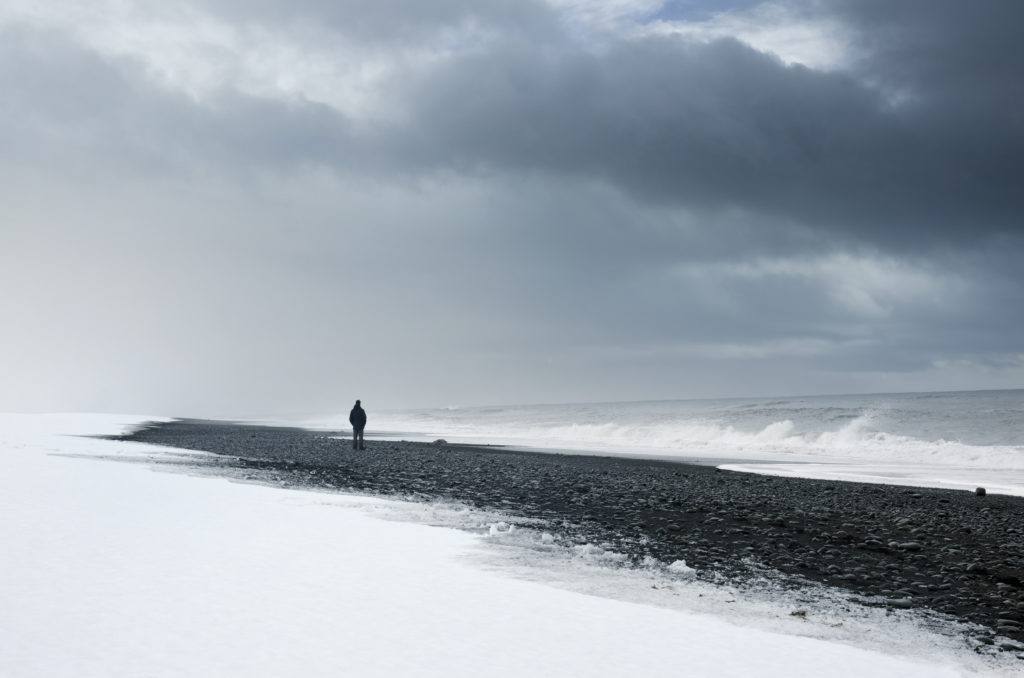 Here are the 10 things James learned from cycling around Iceland in three weeks:
1) That wind is harsh!
I'd heard lots about the wind in Iceland, but nothing fully prepared me for it. I'd based my daily distance estimates on experience from previous trips to Europe, where 50-60 miles daily would take on average six hours fully loaded. Here, similar distances might take me 10-12 hours when riding into the wind, often slowed to a walking pace or forced to pedal hard even downhill. There is a flip side to this of course; when it's behind you, the free mileage and the whoosh of your tyres on the tarmac is thrilling.
2) Camping in Iceland is a good way to go on a budget.
The plentiful campsites here require no advance booking, and there are more sites than those shown on maps (especially in the Southeast). You are also permitted to wild-camp, just be aware that there's a lot of fenced-off farm land and it would be polite to ask land owners if you are planning to camp in their fields.
3) Don't be too proud to take a bus.
I was given this advice on day one by a cyclist who'd just finished a long tour. The elements can seriously hamper progress and it makes no sense to remain stubbornly beholden to a daily schedule if it's making your trip miserable. I wrestled with the decision, eventually taking a bus for a stretch in the Northeast and don't regret that one bit; it gave me back two full days of riding to be able to enjoy my surroundings, indulge in some photography and rest. Several services operate on route 1, and they will pick you up anywhere if you are in trouble – just thumb them down if not at a stop. Here's a great resource page for public transport info: how to travel around Iceland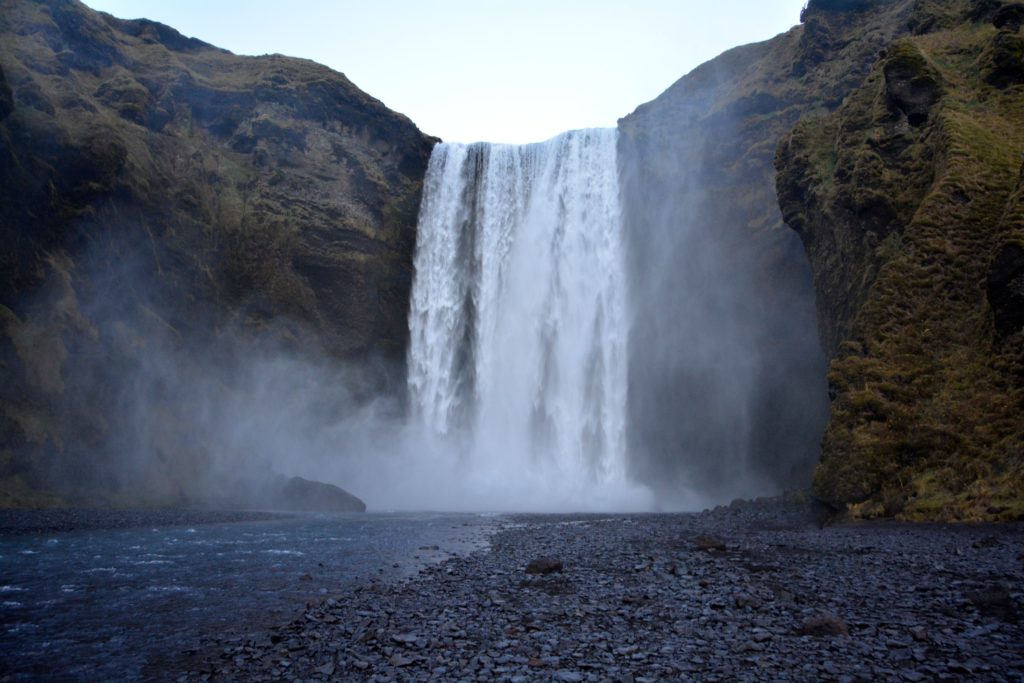 4) Politeness goes a long way.
Why not enjoy a little comfort in the evenings wherever you can? I found that local village hotels and guest houses were more than happy for me to hang out in their lounge areas just by buying a coffee and being polite. I could even charge my devices.
5) Prepare yourself for solo cycling.
The solitude can be lonely. It might sound obvious, but there's often little interaction for days, and if you're new to solo cycling as I was that can be surprisingly challenging. Combined with the physical toll, the emotional highs and lows can be pretty extreme. Certainly this took me by surprise and I was glad for the regular wifi spots to be able to contact friends and family. Every N1 service station has free WiFi and hot food.
6) So much daylight!
It never gets truly dark in high summer, it's even possible to see the midnight sun in the far North. I was glad I packed an eye mask. An advantage this presents is that if you have longer to complete your distances, you're unlikely to have to do much cycling in the dark.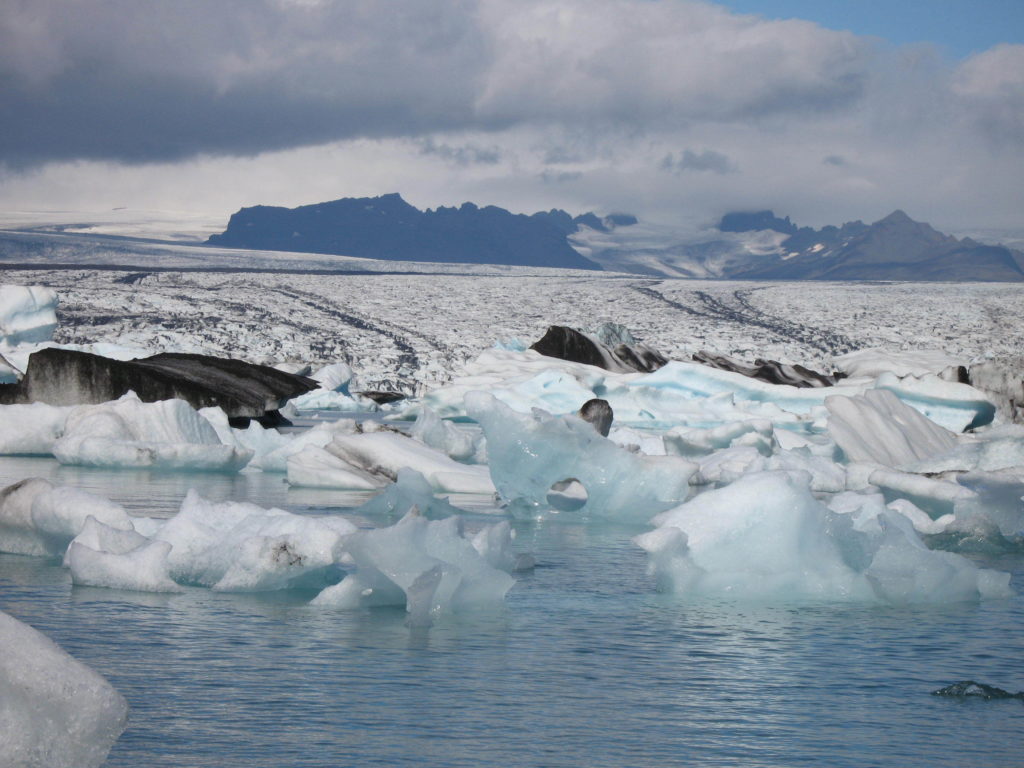 7) Factor in extra days
Something I needed more of; off-bike contingency days are essential to go sightseeing, visit islands or places hard to reach on a bike. I'd suggest at least one in five for a comfortable trip.
8) Flying with your bike
Plan ahead! Research your options: disposable cardboard box, or dedicated luggage in the form of soft or hard cases. Local bike shops will usually give boxes away if available, and even pack your bike for you. If packing yourself, there are many good video guides on YouTube. Personally to save the time and hassle, I emailed ahead and arranged for shops to do this both ends – Kria Cycles in Reykjavik handled my return journey. You can throw a few bulky items like tent, some camping gear etc, into the box. It's a little cheeky, but you can do it.
Check with your airline regarding price and policy, and allow extra time at the airport as you may have to unpack your box for inspection.
9) Travel safely with Iceland's 112 survival app
There is an excellent, free emergency service app. You simply check in your GPS location daily with the big green button so that your last position is always logged, and use the big red button to beam the emergency services your GPS location and request immediate help.
10) Reykjavik has good bike paths, but you need to know where to look.
Reykjavik has a great network of cycle paths. Many of the main roads are dangerous, used by fast heavy traffic. They're genuinely alarming to cycle on; legally you can but I really would advise against it. National info here and local info here.
Simply search for Reykjavik on the Bikemap homepage to follow in other cyclists' footsteps.
A place you will never forget
Cycling in Iceland is a daunting but hugely rewarding experience. At turns, it can be brutally challenging and incredibly exciting. This unique country is spectacular, and a place I'll never forget.
For more awesome routes in Iceland check routes in Iceland on Bikemap.
You want to share your story with us?
You know the best routes along coasts, in wine regions, on islands or any other awesome places? You create and track routes on Bikemap like a pro? We're always searching for users like James excited to share their experiences! So feel free to contact us. 📨
Latest posts by Astrid Koger
(see all)
Similar articles you will like