Hola España! Bonjour France! Ciao Italia! 你好中国 你好台灣
As most of you already know the new version of the Bikemap app for iOS and Android got launched and is available in the App Store / Google Play Store. Up to know our users could only use the Bikemap app in German or English. Over the years many users from Spain, Italy, France and also China reached out to us stating that they just love riding with Bikemap, but they would prefer using the app in their first language. We are happy to inform all of you that the time has come: Bikemap app goes international! 🎉
The new Bikemap app is now also available in five additional languages*:
* iOS only – Android coming soon!
Spanish 🇪🇸
French 🇫🇷
Italian 🇮🇹
Traditional Chinese 🇹🇼
Simplified Chinese 🇨🇳 
Translating the new Bikemap app into 5 more languages marks a huge milestone in the Bikemap history and is a big benefit for our active community all over the world.
When downloading Bikemap the app will automatically start in the language you already set on your device. In case you experience any troubles using the app in one of the translations feel free to shoot a message to support@bikemap.net – we are happy to help!
What are you waiting for? 
Download the new Bikemap app & off you go! 📱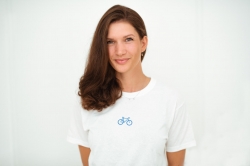 City biker and social media nerd. Astrid joined the Bikemap Team in August 2017 and is responsible for Marketing and all community related tasks. When she's not at the Bikemap office, she's probably out riding her way around pretty streets of Vienna.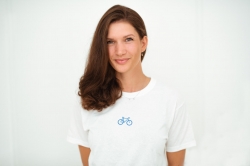 Latest posts by Astrid Koger (see all)
Similar articles you will like