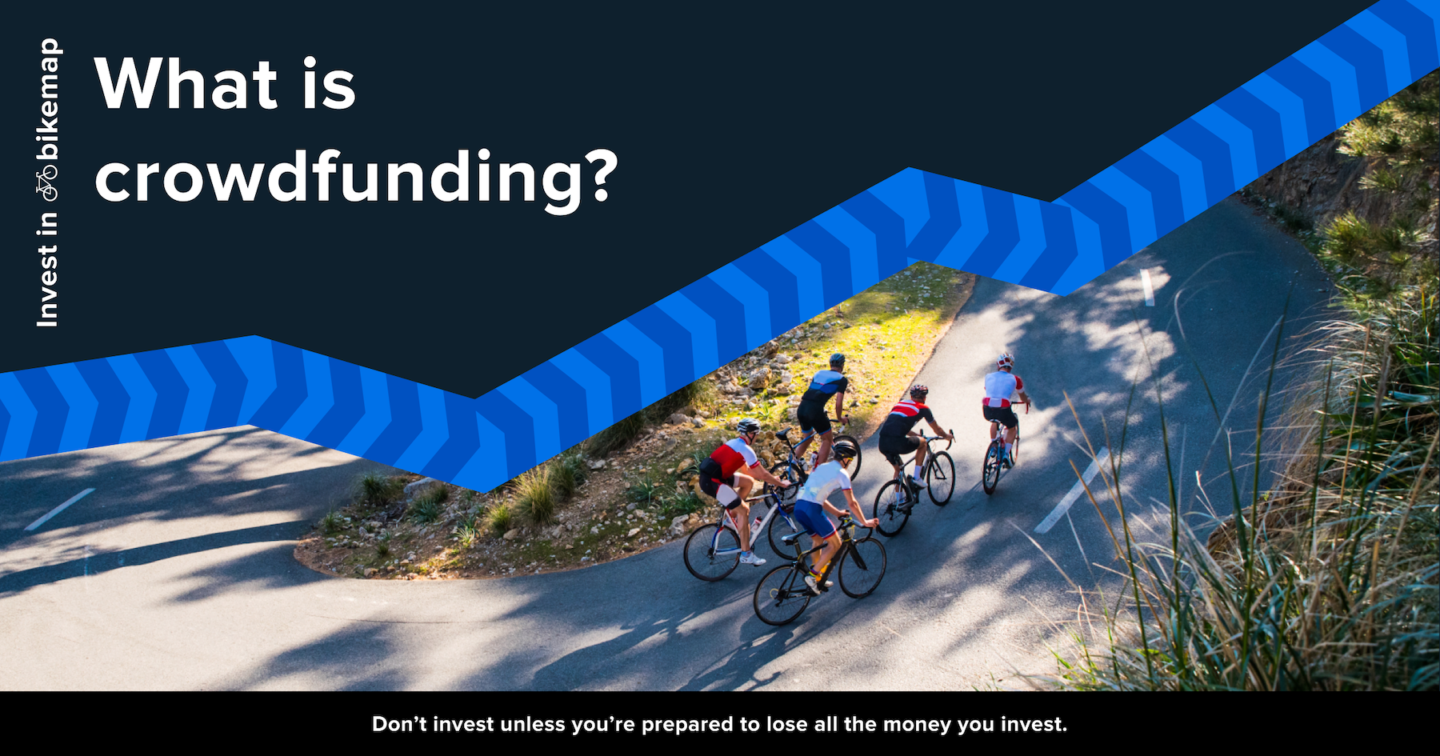 You might be wondering what is crowdfunding and why we're doing it? 🤔 Here are the answers!
What is crowdfunding?
Crowdfunding is the practice of funding a project or venture by raising money from a large number of people. It is a form of crowdsourcing and alternative finance and serves as an innovative way of sourcing funding for new projects, businesses or ideas. It's a great way to invest in projects and companies whose mission you want to support and promote like empowering cyclists and sustainable mobility.
Why we're crowdfunding?
Since launch, we've been working hard to build this business and deliver the best possible experience to our users. In 2022, our community has grown to over 7M cyclists in 150+ countries around the world. This is your chance to help us grow even further. Your investment will help us add new helpful features for cyclists worldwide, further market the product and expand our reach. And we're not stopping here. We're also investing in our team and adding new members so we can do even more. Our goal is to make Bikemap the go-to app for cyclists everywhere and create an even more comprehensive and enjoyable experience for our users.
Get priority access to invest in our crowdfunding campaign and join our mission to empower cyclists worldwide. Let's shape the future of cycling together! 🚲 ✨