What's New
Thanks to your valuable feedback we have introduced new features to Bikemap to make your experience even better and we are not stopping here – there's more to come for you. Here are the highlights of what's new:


V 14.0.0
Bikemap helps you get directions and access to frequently used features of the app faster with the help of newly developed widgets.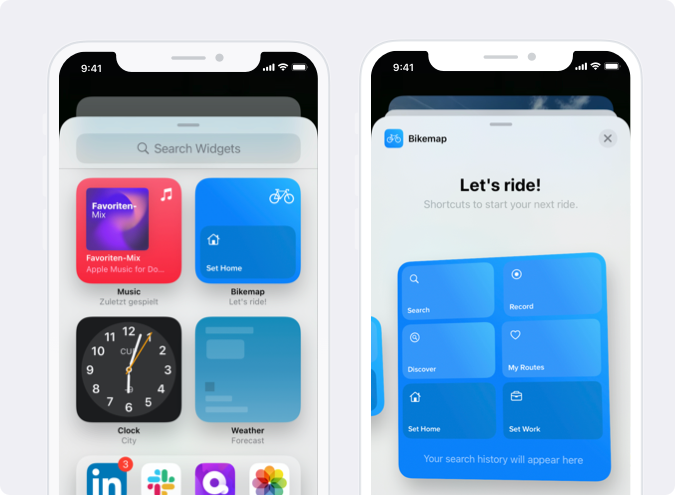 Stay tuned!
The Bikemap Help Center gets regularly updated with a summary of all releases, new features, fixes, and other improvements.
View Releases